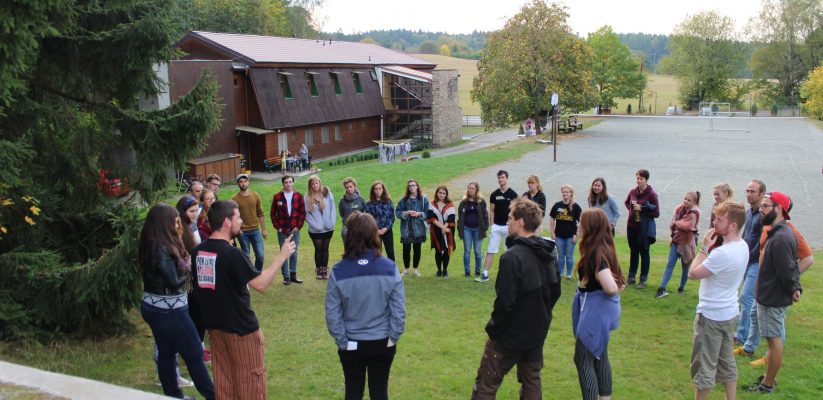 As part of Erasmus+ funded project Volunteering for the Future, Volunteering Matters invites volunteers who have engaged in volunteering in the global south to discuss their experiences with their peers and to look into possibilities how their experiences might benefit their home communities.
Attending the "What Next?" course will allow volunteers to reflect on their experiences volunteering in the global south, engage in discussions with other returned volunteers on global issues and look into possibilities for effecting positive changes in their own communities. As part of this course volunteers will receive training in setting up their own Action Projects and explore additional volunteering options. The overall aim is to put the experiences and skills acquired in the global south into practice so volunteers can be leaders of positive change in their communities.
Insights into a previously convened "What Next?" course (held in the Czech Republic)  can be found here.
This course will take place over the course of four days in Volunteering Matters' office in Hackney, London, on September 11, 12, 14 and 15. A day of rest and reflection is foreseen on September 13. Training will take place between 9:30 and 17:00, except on September 11, when the course will commence at 13:00.
Communal lunches will be offered by Volunteering Matters on September 12, 14 and 15. Costs incurred by participants attending the course will be reimbursed to the sum of £50.
Please download and fill out the application form in no more than three pages and return via email to pieter.baeten@volunteeringmatters.org.uk by Wednesday August 21. Successful applicants will be contacted to confirm their participation on August 28.
Berekhet engages students and third sector organisations to explore volunteering, voluntary work and social enterprise for the mutual benefit of personal, professional and community development. Through this role, Berekhet contributes to achievement of the University's CSR's key objectives linked to Community Engagement, Students' Employability and Experience.
Latest posts by Berekhet Berakhy (see all)