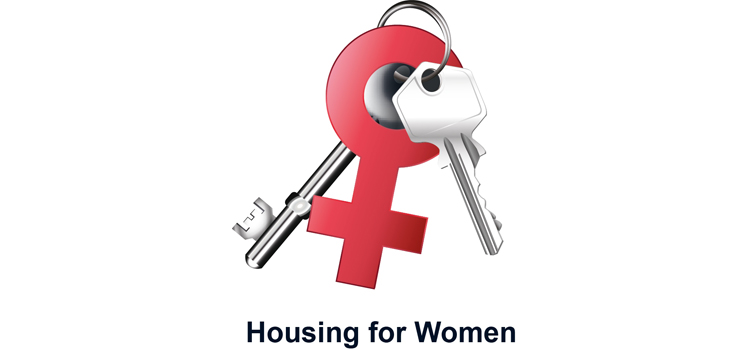 Have you heard about the Volunteering and Work Experience Fair taking place on the 28th of Feb in Regents campus?
Follow this link to find out more. We invite a selection of our favourite charities that offer a range of volunteering and work experience opportunities.  The fair will be open to all and as such the opportunities on offer will cover a diverse range of interests.
Read about last year's fair HERE.
Here is an opportunity to meet one of the charities that are attending!
In today's post, allow us to introduce Housing For Women.
1. Who are they?
The charity provides homes and services for women and their families around London. They are trying to enable women and develop their skills and confidence.
2. How did they start?
The organisation started during the 1930s Depression as a 'job centre,' providing a resource for the increasing number of women who had to support themselves.
A more detailed history of the early history of the Association can be found in the book 'A Place of Her Own', published in 1983.
3. Their services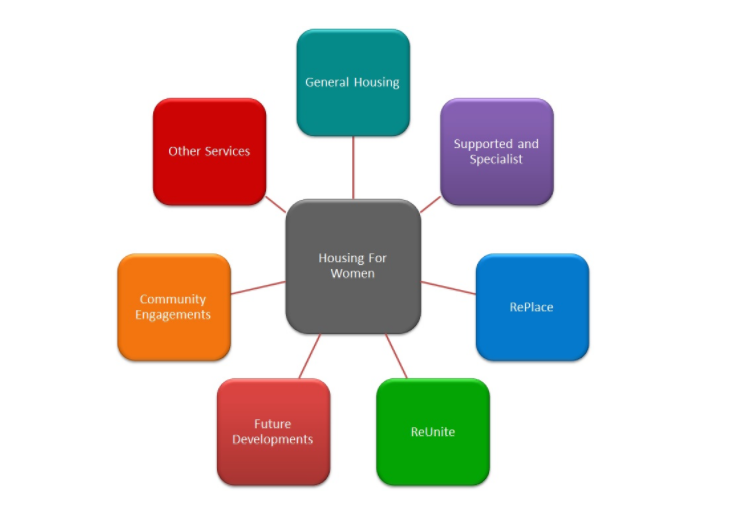 This diagram gives an idea of the kinds of services offered by Housing for Women. If you're interested in exploring the organisation a bit more, check out their website or drop by to the fair to have a chat.
4. Plans for the future.
Housing for Women plans to continue to work closely with their local authority partners accessing social housing grants and other subsidies for the development of a small number of homes.
Enter Engage and in 'Type of Work' press volunteering to discover hundreds of opportunities!
Don't wait any longer – increase your employability by helping others!
Sign up to our newsletter to be updated and receive weekly updated opportunities (right column on the website with "Sign up to receive updates")!
Should you need further support, please book a 1-2-1 session with a member of the Student Volunteering Team via Engage, by emailing them directly (volunteering@westminster.ac.uk) or calling us on 020 3506 6112.
Latest posts by Karolina Lubian (see all)