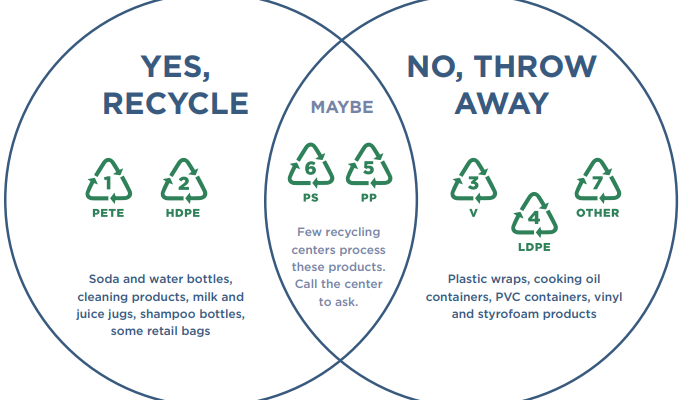 Plastic pollution got you down? Don't know what to do about it? Overwhelmed by the magnitude of the problem and bamboozled by the dizzying array of long worlds like polyethylene terephthalate? Same. But this doesn't have to be you. Enter the Plastic Pollution Primer and Action Toolkit. The good people at Earth Day Network have produced this delightful little booklet that tells you pretty much everything you need to know about plastic and plastic pollution.
Inside the Plastic Pollution Primer and Action Toolkit you'll find all sorts of handy bits and pieces, including:
a personal plastic pollution footprint tracker to help you get a sense of your own plastic use
a plastic reduction plan template to help you reduce
information about the environmental and health effects of plastic
Read through this engagingly written and informative (and free!) PDF and you'll soon find yourself armed with the knowledge and skills to reduce your plastic footprint and help your friends do the same.
As an example of its infinite widsom, we're all familiar with the old trio of 'reduce, reuse, recycle.' However here we've got a five-step plastic elimination plan:
Reduce: 'always ask yourself if you can get the same product without consuming plastic before you buy something.'
Refuse: 'much of the most frequently discarded plastic items with the shortest life cycles are those given to us for free.' Reduce your impact by refusing single use freebies like drinking straws or plastic bags.
Reuse: 'one of the main drivers of the massive plastic pollution problem is the incredibly brief life cycle many of these products have.' Reusing everything you buy or buying products like coffee cups and water bottles that are designed for reuse will help you drastically cut down on your disposable plastic use.
Recycle: 'educating yourself on proper recycling is crucial to its effectiveness.' We knew this one, but good to remind you. Check out this blog post for a guide to recycling.
Remove: 'we need to do more than stop producing plastic pollution; we need to reverse the impact we have already made.' Participate in organised litter-picking events or if you see a plastic bottle floating in a pond, pick it up and recycle it.
Earth Day is on the 22nd of April – make sure you do something to celebrate! Or just resolve to use fewer resources and save the planet in your own quiet little way. We'd be pretty happy with that.
Latest posts by Cormac Cleary (see all)