National Gardening Week was a great success at University of Westminster! We got loads of work done waking up our growing spaces across our campuses. Here's a quick taster of what we got up to and what's coming up over the next while.
In Marylebone we found a poor pear tree had blown over so we helped it stand up again. See below our volunteers fixing it up. This tree has been through the wars since we put it in with a particularly nasty pear rust fungal infection last year – that's the scary alien in the photo on the right!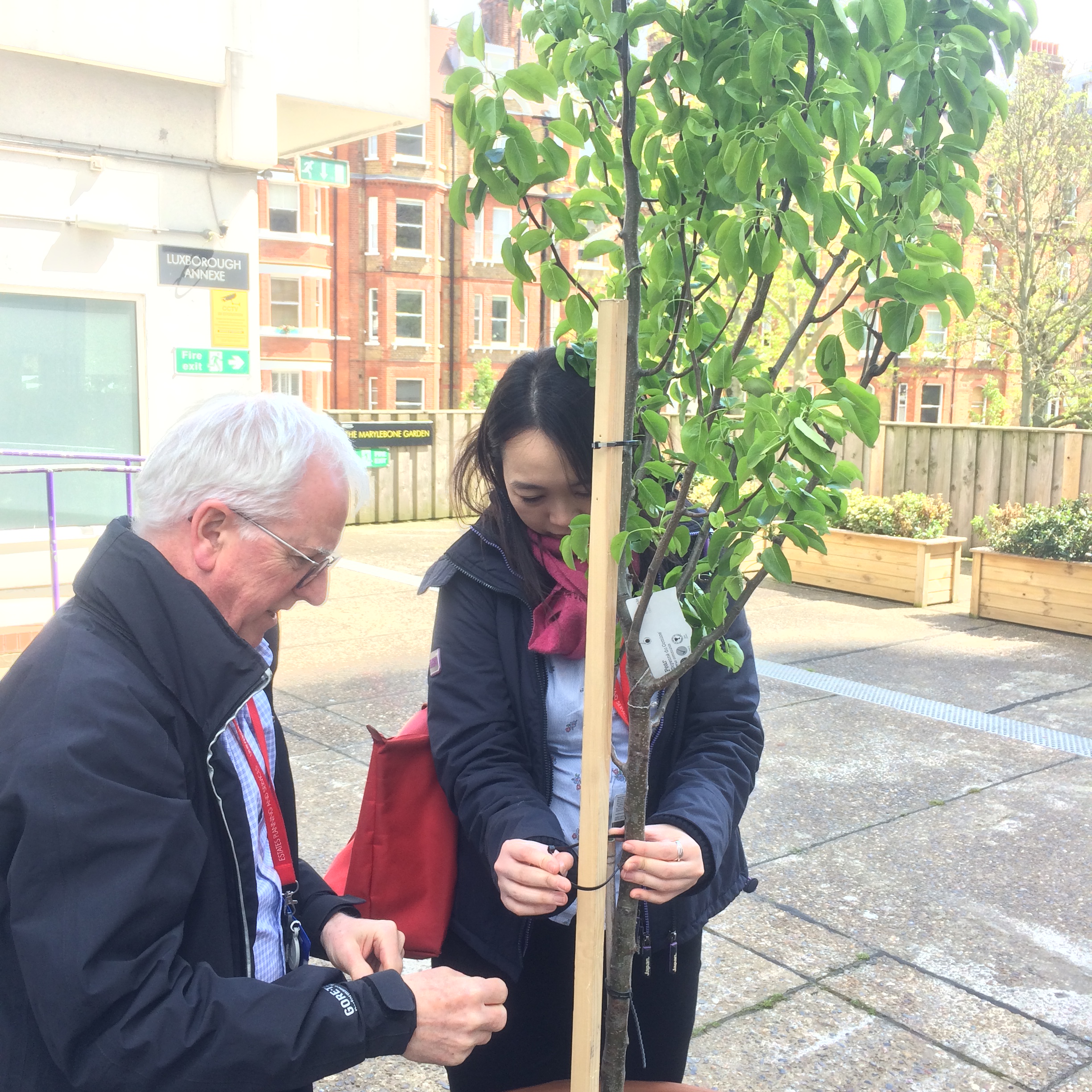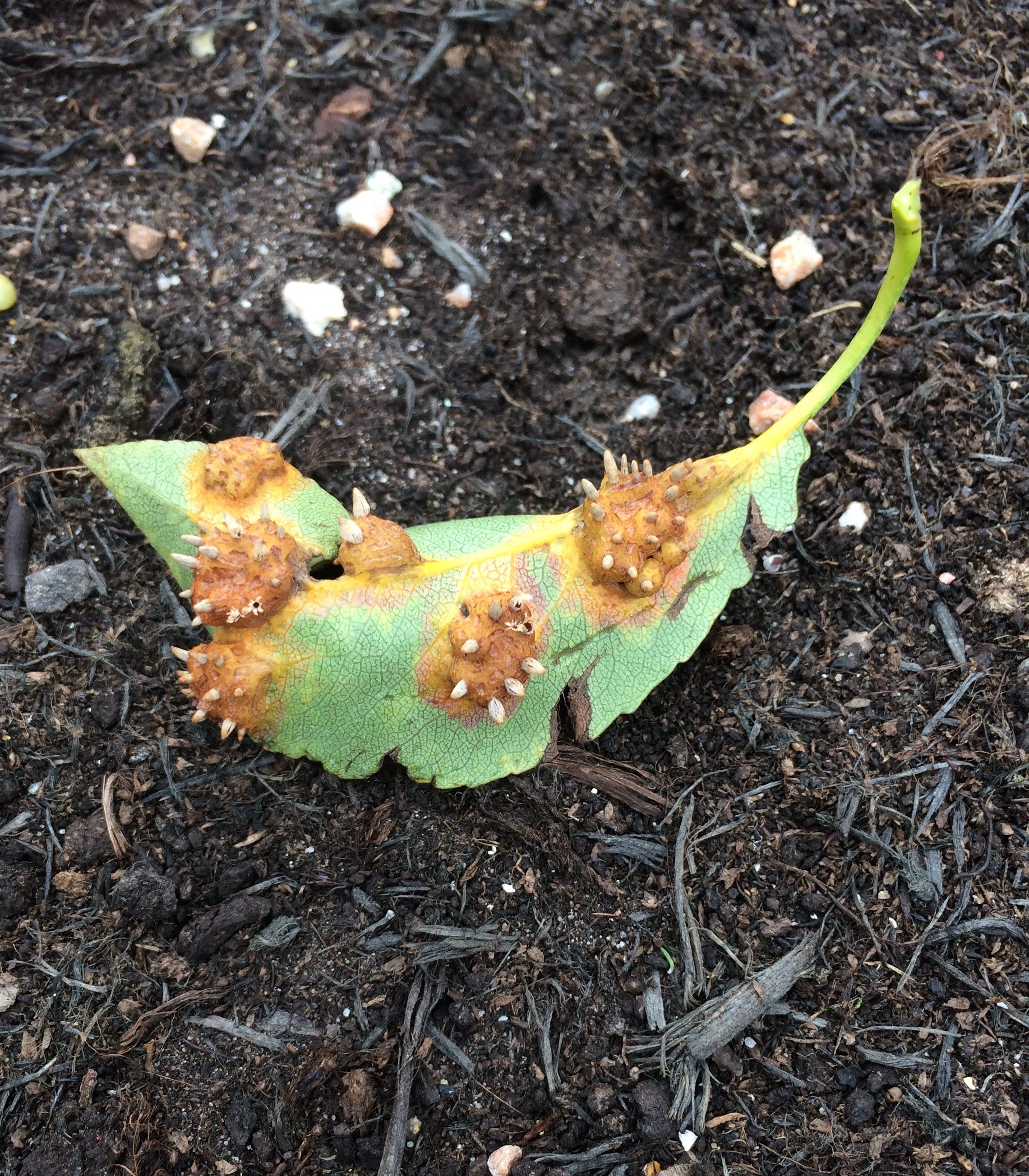 The other fruit trees around campus have given us some lovely flowers, like the apple blossom across the courtyard from the pear pictured below. Some of the other trees, like our plums and cherries are already starting to grow their fruit.
In our Marylebone vegetable garden we harvested a massive haul of radishes that grew during the colder months. Then we planted some corn, kale, tomatoes and courgettes.
We also tidied up the herb gardens in New Cavendish Street and planted some fresh herbs. We still have some work to do here and the Marylebone herb garden so watch this space for details on how to get involved!
We'll be back in the Marylebone garden at 12pm on Friday 18th of May so feel free to come by! We're meeting there to check on our veggies quickly and then we'll head over the the herb garden to plant some fresh herbs.
Latest posts by Cormac Cleary (see all)