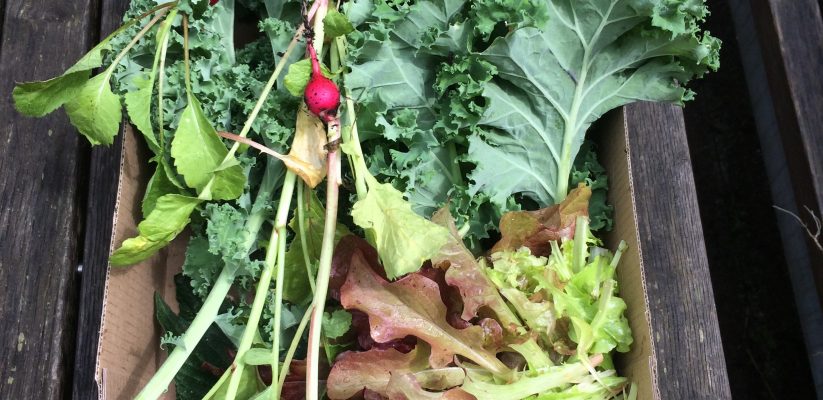 Are you a plant-whisperer? Or do you struggle to keep a cactus alive but have tons of enthusiasm about nature, food or both? Either way, we need you to come out and help us keep our campuses green this summer at the University of Westminster.
We have opportunities for regular watering duties at Marylebone and New Cavendish Street, and we'll also be running community growing sessions at the dates listed below.
The Marylebone Growing Space can be found down the side of the main campus on Luxborough Street. Look for the red door beside the loading bay.
If you're can't make it to any of the sessions listed below but would like to get involved please feel free to get in touch with us and we can arrange a session to introduce you to the space!
Feel free to drop by on a whim and bring friends and colleagues with you, but if you want to plan ahead it's a great help for us to know who's coming beforehand, so do drop us a line if you're planning on coming to any of the sessions.
Herb Planting Sessions
Our herb gardens are used by our kitchens in the food they cook. This helps reduce food miles by growing our fresh herbs onsite. It also reduces food waste as bought fresh herbs spoil quickly and often end up in the bin.
Marylebone, Friday 18th May, 12pm 
Meet at the growing space on Luxborough Street (look for the red door beside the loading bay). We'll gather some supplies and then head over to the herb garden in front of halls in the main campus, so if you arrive late and there's nobody in the growing space, come and find us there!
NCS, Wednesday 23rd May, 12pm 
Meet in the Pavilion Garden on the 1st floor of 115 New Cavendish Street. We'll tidy up some of the herb boxes and plant some fresh seeds.
Food Growing Workshops, Marylebone Growing Space
At these (almost-weekly) sessions we'll grow fresh fruit and veg and participants can take our harvests home for them. These are relaxed and informal sessions where everyone's ideas are encouraged. There is space for us to try out new things and experiment so don't be shy if you've always wanted to try your hand at growing something specific. If it's possible we'll try our best to provide the resources you need.
Friday 1st June, 12pm
Friday 8th June, 11am 
Friday 22nd June, 12pm
Friday 29th June, 12pm
Friday 13th July, 12pm
Friday 20th July, 12pm
Friday 27th July, 12pm
Friday 3rd August, 12pm
Friday 17th August, 12pm
Friday 24th August, 12pm
Friday 31st August, 12pm
Latest posts by Cormac Cleary (see all)