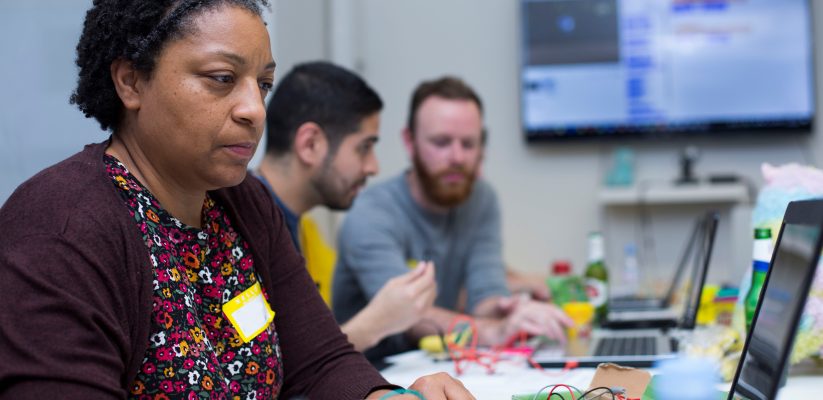 Whether you are a beginner or a pro volunteer, I can assure you that you probably have quite a few misconceptions about volunteering. Want to know more? Read on to find out!
#1: Volunteering requires a lot of time!
This is one of the biggest misconceptions when it comes to volunteering. You can spend as much time or as little as you have. The time that you can spend on volunteering can range from one hour to a few days, to full time. Here in Westminster, we offer two types of volunteering in the main: one-off volunteering and regular volunteering. The former as its name suggests is a one-off commitment that usually do not exceed a few hours or at most one day during a weekend. Whereas the latter is the name that we use to describe the longer-term and regular commitments over a longer period of time.
#2: You need to be highly skilled to get a volunteering opportunity.
It depends. For most roles, especially for those that are one-off, what you need is a strong desire and willingness to help. For regular volunteering opportunities, which they typically tend to be in an office environment, the type of skill and experience required will depend on the role. Volunteering for charity in a supportive role of a profession (e.g. marketing) will require, in addition to some common set of skills (e.g. communications skills, team work, interpersonal skills etc…), a set of additional skills that are particular to the role. In the case of marketing, it could be that you need research skill or data analysis skills. This is not to say that there are no volunteering roles for which you might be under-skilled. Sitting in a board of trustees of a very large charity – say, Cancer Research – might require a few years of senior-role experience. The good news here is that volunteering offers an open entry to everyone – regardless of the skill or level of experience that you might currently have.
#3: Volunteers do not need to be 100% committed!
Commitment to a cause can not be acted and if so, not for long. You either have it or you don't. If you do not support or believe in the cause, why bother. It won't satisfy you or the people you are trying to help. This is not unique to volunteering, it applies to everything else in life. You are more likely to be successful and personally happy, if you are investing your time and energy in areas where you feel a real personal connection. That said, Life isn't as straight forward as that, so yes, you will find yourself in roles to which you are not 100% committed.
This is where volunteering is unique and special. The fact that it is voluntary (i.e. not forced) and the fact that your choices are only limited by the effort you are willing to make; it means that there are very few reasons as to why you might choose an opportunity, a cause or a charity that you do not want to commit to. So by its very nature, volunteering demands commitment. It demands it not to take you away from your other commitments but to maximise your chances of making the most of the time you spend on it.
#4: It will increase my levels of academic stress. 
A lot of students over-think this part. In fact, volunteering has been proven to help reduce stress. According to a research published by the Citizens Advice Bureau, volunteering has been proven to boost self-esteem, employability and health – especially mental health. Also, taking case studies from our University, nearly all students who have spoken to us about their volunteering experience have reported to have seen an improvement in their mental health. The biggest advantage of volunteering is the fact that you can support the cause you feel strongly about, something that naturally will make you feel happier.
#5: I can only volunteer for a small or boring role!
That is one of, if not the biggest misconceptions regarding volunteering. There are a combination of short-term, long-term and one-off volunteering opportunities available for students on our website and one-off calendar. It is important for you to note that you can volunteer in any industry such as HR, Marketing, Media, and Sports to name a few. You might also see the proof of this in our weekly volunteering e-newsletter we send out. Volunteering does not have to be boring; you will most likely have the chance to meet like-minded individuals in these roles, which will allow you to network and create connections to last you a lifetime.
There you go! These are 5 of the most common misconceptions of volunteering. Did you already know all of these? Did this post teach you something new? If you think I have missed any point or have something interesting to share, please leave a comment below. Volunteering is a passion, one that if used correctly can lead to great feats.
Here are some additional links:
Book a 1-2-1: https://engage.westminster.ac.uk/students/login?ReturnUrl=%2f
Regular Volunteering: https://engage.westminster.ac.uk/students/login?ReturnUrl=%2f
One-off Volunteering: https://goo.gl/roSK3u
If you have any questions or need help in applying, please do not hesitate to contact, the Volunteering Services at volunteering@westminster.ac.uk or call 020 3506 6112.
Latest posts by Jayashree Padmanaban (see all)