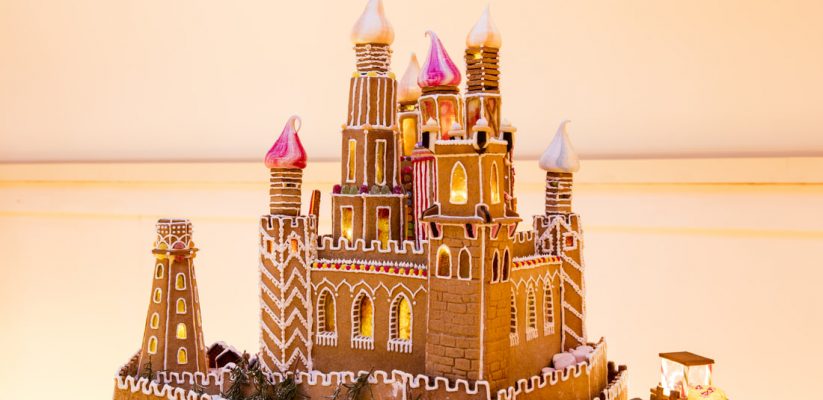 The Gingerbread City is an annual exhibition created by the Museum of Architecture where designers, engineers, and architects collaborate to construct an entire city made of gingerbread — quite an impressive feat, just take a look at the photos below.
The goal of the exhibition is to help the public connect to architecture through the use of a festive holiday display. Besides the city itself, the Museum of Architecture holds a number of Gingerbread House Making Workshops, where children and families can create and decorate their own gingerbread house.
2018 marks the Gingerbread City's third year, and it will be held at the V&A Museum in the Creative Studio Space. This year, you could have the opportunity to volunteer at this incredible event! Event volunteers are needed to advertise the event and promote the workshops by handing out postcards at strategic points around the V&A. You will have official ID badges as required by the council and will work in pairs. The dates of the exhibition are December 1st to January 6th, and there are two shifts available to work each day. The two shifts are from 10:30 to 1:30 pm and 1:30 to 4:30 pm.
To express your interest in volunteering at this event, please email Ann Woolford at office@museumofarchitecture.org.
If you need support with any stage of the application process, please don't hesitate to contact the Volunteering Services at volunteering@westminster.ac.uk or call Berekhet on 020 3506 6112.
Latest posts by Michaela Western (see all)