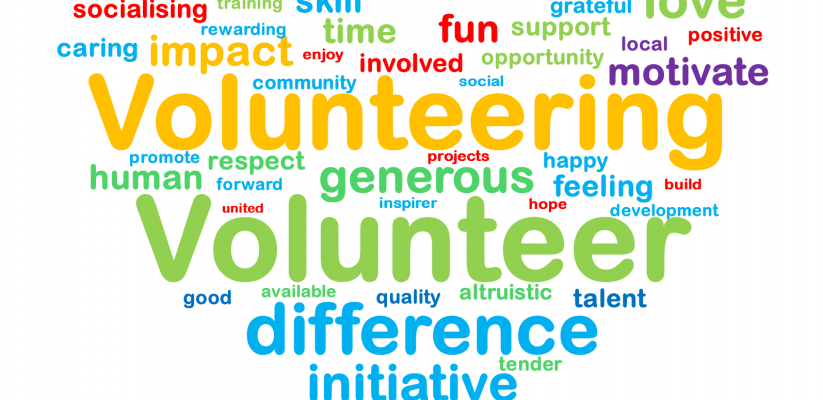 This post was written by Phillipa Shaw, a current student at the University of Westminster who is pursuing her PhD in Psychology.
I got asked to write a post about all things good about volunteering. A bit about me: I'm a volunteer of 6 years for quite a few organisations. I've worked in diverse roles (90% were mental health driven) in different cities – all unique yet all amazing. For me, volunteering usually turns out to be the highlight of my week. Not that I don't love my day job, be that Psychology undergrad, masters student, working in HR and now 'PhDing' (Psychology).
Yet, being a student (yes, I've put in my years in as a student and I'm still going) can be hard, stressful and all-consuming, so sometimes breaking out into the world of volunteering is just all kinds of good.
So, here we go, this is why I value my time volunteering – the key things, my top 4:
Expanding your human connections in the world.
The people you help: you meet the most amazing people who you probably would have never come across in your everyday life. It goes without saying that I care about the people I help, these are some incredible people. The stories you hear along the way – a real privilege. And believe me when I say some stories have stayed with me over the years.
The people you work with: again, probably those people who you wouldn't meet without this opportunity. The people you volunteer with – it is likely you are there for some of the same reasons / hold the same values. Most of them are just honestly fabulous people with their head in the right place. Often I have found it's here, volunteering, where I can find my tribe.
All the people you meet along the way: whether that be those volunteers from other parts of the organisation at the volunteers Christmas meal/party, volunteers from different organisations at training days, those people who buy your mince pies at the fundraiser (I clearly have Christmas on the brain) or even that carer who checks in with you to say thank you.
My mental health, their mental health, and your mental health. A slightly bigger section because mental health is my jam. I have learned so much through the years of volunteering, and  I have grown throughout my volunteering journey – both mentally and emotionally.
It breaks me out of my educational rut. It's good for my brain – socially, gives me a break from work (I don't see it as extra work / a job), it feels good emotionally, in some cases can be physical exercise (thinking about my time working on an allotment) and of course all the food (so any bake sales raising money for the organisations I volunteered for). And yes, I think eating delicious homemade baked goods if just bloody good for you, as well as the fun process of baking them – and for making those social connections 😉.
It has helped me be more compassionate, empathetic, emotionally stronger and less judgemental. It grounds me, makes me more aware of my emotions and helps me be a better friend and colleague. Volunteering has taught me so much about being non-judgemental, safeguarding and how to really listen – which most of us don't do, because we're wrapped up in our own little world, understandably so. But when you break out of that world it can be truly wonderful, humbling and a real privilege.
The most important thing which I have learned from my time volunteering is to ask 'those' questions and be prepared to listen. Someone can tell if you are asking if they are ok as casual small talk, or whether you really care and want to know. Ask that friend if they are ok, take the time to listen to what is troubling them, let someone know you are there if they do need to talk. I have learned that knowing you have somewhere to turn or you have a friend who is there to listen can make such a difference and can really be a powerful thing, though it might seem so small.
Skills
Skills for my future: job interviews, further volunteering interviews, education interviews. Having worked in HR to recruit temporary workers I have seen my fair share of CVs. I may lack the whole 'gap year travel around the world' experience but I have gotten so much from volunteering.
Volunteering enriched my university experience – regarding my Psychology degree, taking what I had learned in a lecture theatre and from books to the real world. It opens the door to training – mental first aid and safeguarding.
Let's face it, if you want to advance in the discipline of Psychology, every bit of experience helps! I think this was my motivation when I started volunteering, and that's ok, but it turned into something so much bigger than a line on my CV for me. One of the first thing I did when moving to a new city – check the volunteering opportunities which align with my passions.
You also just pick up and develop so many skills sometimes without even realising it – the teamwork, the independence, listening, the thinking outside of the box and enhancing your creativity.
Most importantly…! I volunteer because I genuinely love it – it is something I look forward to (motivation – something which often surprises me as a PhD student when I come across it), something which after leaves me feeling good inside (yes there is a real reward feel gooey inside factor). You also have those sometimes really random but wonderful experiences like making vegetarian soup outside on a campfire in the middle of winter from the vegetables you and your group grew, helping proofread chapters of a book about the dramas of one particular alien's life in space, or organising (from start to finish) a Christmas ball to raise money for UNICEF… you get the idea. Those are part of your life and your memories to cherish. You don't always get them, they are few and far between but those thank you cards I have received are some of my most treasured possessions.
You don't have to be someone special to care, volunteer and make a difference. Small things do make a difference, small acts of kindness can make people's day and in this big world we need more and more of those. We need to work together to build each other up.
To get involved, please don't hesitate to contact the Volunteering Services.
Email: volunteering@westminster.ac.uk
Phone: 020 3506 6112
Book a 1-2 1: https://engage.westminster.ac.uk/students/login?ReturnUrl=%2f
Regular Volunteering: https://engage.westminster.ac.uk/students/login?ReturnUrl=%2f
One-off Volunteering: https://goo.gl/roSK3u
Latest posts by Michaela Western (see all)