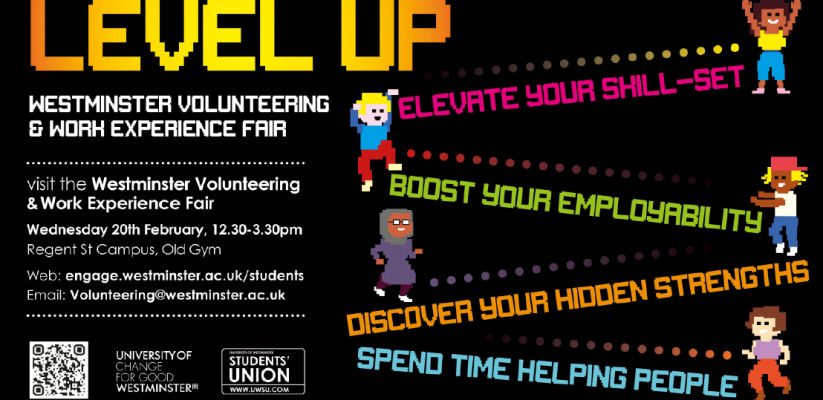 The volunteering & work experience fair is just around the corner! You will get the change to meet and speak to some of the most well-known charities in London – both big and small, like Oxfam, Save the Children, Diabetes UK, CARAS, and Housing for Women.
The fair will host over 40 different community and voluntary organisations offering a range of volunteering and work experience opportunities for all students. Whatever happens, your time at the fair will not go to waste. At the very least, you will have made some contacts, met some new people and had fun while doing it too.
Every minute spent on finding out more about the opportunities on offer are an investment into your well-being, your university experience and your future – so don't waste them and be sure not to miss any opportunities!
Don't miss the chance to create a change!
To sign up, please click here.
Venue: Old Gym and Deep End , Regent Street Campus.
Location:  309 Regent St, Marylebone, London W1B 2HW
Time: 12.30 -3.30 pm.
Date: Wednesday, 20/02/2019
Questions? Don't hesitate to contact the Volunteering Team!
Email: volunteering@westminster.ac.uk
Phone: 020 3506 6112
Latest posts by Jayashree Padmanaban (see all)