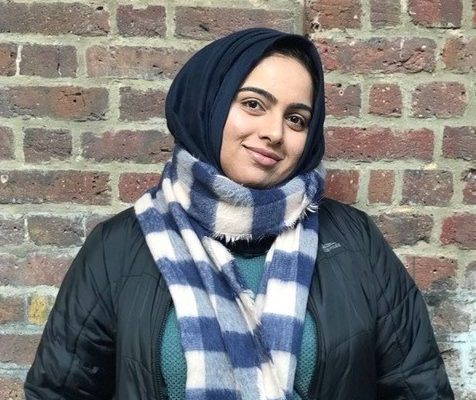 In my first year as a student, I received an email about a personal development program called "Your Potential, Your Success". I remember being on my laptop at the time working on an assignment and I instantly opened the email and confirmed my attendance. Looking back, that was the best decision I made for myself!
As I attended the enrollment/information session a few weeks later, I was full of anticipation and excitement. At the end of that session I didn't know what to expect when they said we need to commit to a 3-day intensive workshop- yet I was filled with enthusiasm. The 3 days were challenging and intense yet, inspiring and eye-opening. They challenged my beliefs and while that was difficult, it provided me with an opportunity to get out of my comfort zone and take what felt right for me and what could work in my life to make the transformations necessary to be successful. I felt an energy within myself that I hadn't experienced before and by then end of the workshop I knew this was something I wanted to get involved in.
I became a volunteer for the organisation (Grit) straight away. I kept in touch with the work they do and any upcoming projects/workshops I could be involved in. In my second year at the university I volunteered on the second successful workshop. The experience was different yet similar at the same time. I had the opportunity to be there and support all the students if they needed it as well as engage with individuals from different colleges within the university. Even as a volunteer, I found myself learning so much more about myself and feeling so inspired and motivated in every aspect of my being. It was an honour and a privilege for me to be in that room and be a part of the experience.
By the end of the second workshop, Grit offered me an ambassador position. Since, I have been in constant communication with them and, recently been a part of another training in preparation for the East London Community Program. The work I have done thus far with them has been deeply fulfilling. I feel like I am able to give back to the community- be that students or young adults and this is my responsibility to the society I am a part of. Giving back is not only fulfilling but the interaction with different people from all walks of life gives me the opportunity to introspect and facilitate my personal growth.
My last training program wasn't too long ago. It was a very different experience because this time it was out of the university setting and with a wide array of people. I was honoured to be a part of yet another family (which is what you gain once you get involved) and to be a part of something bigger than just myself. I remember going into the training thinking "oh I've done this before" and I thought I was ready for what I was about to experience. However, what happened was so not what I expected. I realised in those three days that I needed to experience the present moment- something I have been saying to myself for the longest time. I very often find myself living in a story about my past or creating a future and I never realise that I am missing out on the NOW, a moment that will never come again.
Being a part of Grit and the work that they do has been gratifying. I constantly find new insight from every experience and I am able to keep growing every time. I have felt mentally stronger and motivated. I also feel like I am a part of something bigger. Helping transform even one person's life in the smallest of ways brings me so much inner peace and happiness.
A post by Tahera Khimji, a 3rd year BSc Cognitive and Clinical Neuroscience student, expressing her views and experience volunteering. 
---
To get involved, please don't hesitate to contact the Volunteering Services.
Email: volunteering@westminster.ac.uk
Phone: 020 3506 6112
Book a 1-2 1: https://engage.westminster.ac.uk/students/login?ReturnUrl=%2f
Regular Volunteering: https://engage.westminster.ac.uk/students/login?ReturnUrl=%2f
One-off Volunteering: https://goo.gl/roSK3u
Latest posts by Jayashree Padmanaban (see all)