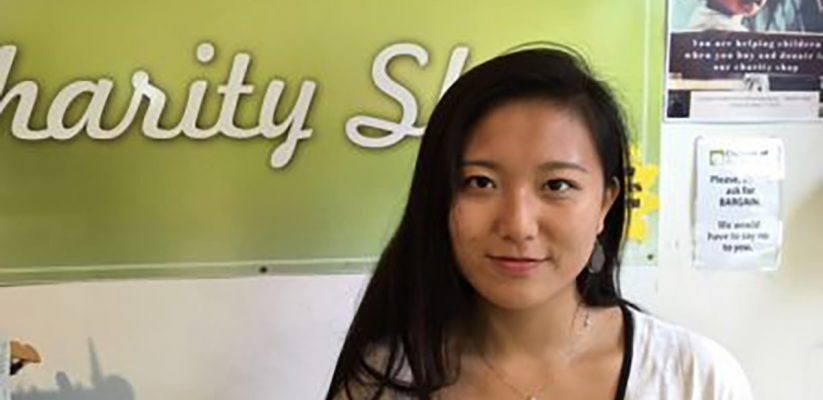 This post was written by Yulong Wang, a recent graduate from the University of Westminster. 
I am an international student, recently graduated from MSc Project Management at the University of Westminster. My journey at the University of Westminster allowed me to have a great opportunity to manage a student fundraising project for a UK-based charity. My knowledge and skills of Project Management and my experience in charity work greatly helped me win this job opportunity at Children of the Mekong.
Children of the Mekong is currently a UK office of a French charity, Enfants du Mekong which aims to support children's education in Southeast Asia. In London, Children of the Mekong also operates a charity shop to diversify its income stream. We successfully managed to build two more classrooms this year and thanks to all volunteers, donors and customers.
As an intern Project Manager, volunteering for Children of the Mekong, my journey here has been fantastic! My daily work mainly includes the operation of the charity shop and managing two projects at the same time. It is challenging but also full of fun!
Every time I think about what I can gain from this journey, there are some words which immediately spring to my mind. Words such as professionalism, skills, networks, experiences, friendship, appreciation, and a sense of achievement to name a few. During my time volunteering, I realised I could offer much more to this charity. Of course, I offered my time, my energy, my passion; however, there could be more.
This made me decide to offer a sponsorship within Children of the Mekong. Some of us are always afraid of making a commitment. While sponsoring a child is a big commitment; it is not out of the sense of "doing something good can make me feel good". "Being good" is about the feeling that, "if I do not do this, I will feel bad".
I believe that the moment I made my mind to sponsor a child, will last for a lifetime. It will show up when I am passing by the people in need. It will show up when I forget about how lucky I am and how grateful I should be. It will show up when I want to overcome a big obstacle in my life but get lost, as an inspiration.
My name is Yulong Wang, and this is my journey through Volunteering.
If you would like to get to know more about Children of Mekong, click here.
---
You could be the next Yulong!
Sign up to the fair HERE!
Venue: Old Gym and Deep End , Regent Street Campus.
Location:  309 Regent St, Marylebone, London W1B 2HW
Time: 12.30 -3.30 pm.
Date: Wednesday, 20/02/2019
Download the Fair Booklet HERE!
---
To get involved, please don't hesitate to contact the Volunteering Services.
Email: volunteering@westminster.ac.uk
Phone: 020 3506 6112
Book a 1-2 1: https://engage.westminster.ac.uk/students/login?ReturnUrl=%2f
Regular Volunteering: https://engage.westminster.ac.uk/students/login?ReturnUrl=%2f
One-off Volunteering: https://goo.gl/roSK3u
Latest posts by Michaela Western (see all)