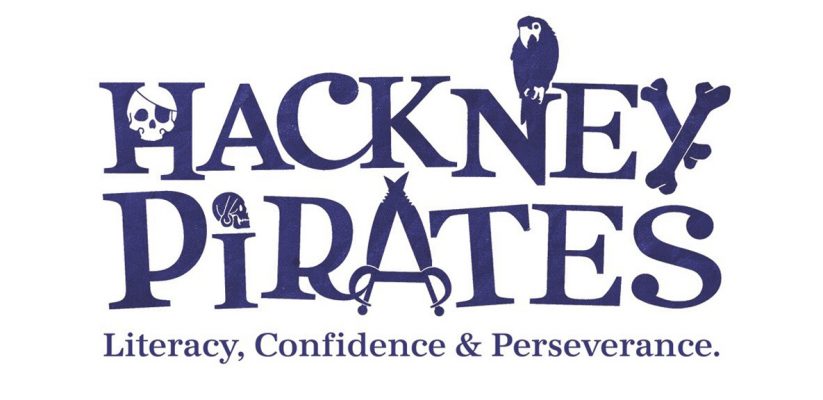 With just 5 more days to go till the Volunteering and Work-experience fair, we thought you would like to learn more about another charity that will be with us in the fair – The Hackney & Haringey Pirates.
The Hackney & Haringey Pirates is an enterprising charity working to develop the literacy, confidence and perseverance of young people in Hackney, so that they achieve both in school and in the world beyond.
They work with young people between the ages of 9 to 13. The main aim of the charity is to work with the students whose teachers think they could benefit from some extra support. They work on providing that extra support at their after-school sessions, that help young people perform better in their reading and writing while also aiding them to develop their confidence and perseverance. The Hackney & Haringey Pirates realises the importance of making education fun and thus have created their unique published projects to be delivered in their own unconventional learning environment, also known as the Ship of Adventures. Volunteers work one-to-one with the Young Pirates to help them publish books,  make films and create podcasts.
Want to see some examples of the work done by young people? Click here.
Here is the link to their website, take a look – it is fun to explore the adventures within!
If you would like to access the volunteering opportunities offered by The Hackney & Haringey Pirates, you can access that here. Volunteering is very flexible, with the minimum commitment being 12 sessions at the minimum rate of once a month on a day that suits you.
---
What are you waiting for? Sign up for the fair HERE!
Venue: Old Gym and Deep End , Regent Street Campus.
Location:  309 Regent St, Marylebone, London W1B 2HW
Time: 12.30 -3.30 pm.
Date: Wednesday, 20/02/2019
Download the Fair Booklet HERE!
---
To get involved, please don't hesitate to contact the Volunteering Services.
Email: volunteering@westminster.ac.uk
Phone: 020 3506 6112
Book a 1-2 1: https://engage.westminster.ac.uk/students/login?ReturnUrl=%2f
Regular Volunteering: https://engage.westminster.ac.uk/students/login?ReturnUrl=%2f
One-off Volunteering: https://goo.gl/roSK3u
Latest posts by Jayashree Padmanaban (see all)