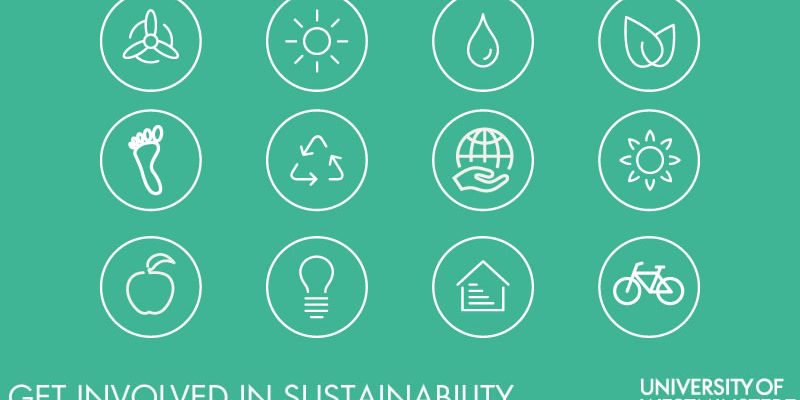 The Universities annual sustainability week for 2019 will be starting Monday 4th March, we've got workshops, competitions and events to get involved with! Take a look at the timetable below to see what's going on. If you  want to book a space on any of the workshops below email us on sustainability@westminster.ac.uk – they're limited spaces so book quickly!
Monday 4th March – Reducing Our Carbon Footprint
Meat Free Monday
Aramark will be offering some great meat free dishes for lunch. We will be demonstrating the difference between the footprint of a meat dishes and a delicious vegetarian alternative.
If you're bringing in your own lunch why not take a look at the BBC's Carbon Food Calculator. What is the difference between beef and chicken? Does a bowl of rice produce more climate warming greenhouse gases than a plate of chips? Is wine more environmentally friendly than beer?
Re-usable Coffee Cup Giveaway
Collect your free re-usable coffee cup, made out of bamboo, from the Marylebone Learning Platform. Punti will be on site from 12pm-3pm handing out their coffee cups and demonstrating the benefits of using their app when you purchase your coffees!
Tuesday 5th March – Green Eating
Edible Plant Workshop
At this workshop we'll be learning about edible flowers and planting some in our very own food growing space at the Marylebone Campus from 12pm. If you're interested in this workshop email us, there a limited spaces so book in quickly!
Fair Trade Pancake Day
It's Pancake Day! We'll be flipping pancakes from 10am in the 115 New Cavendish Street reception so come and grab one. We'll have a range of fair trade topping to choose from too so you'll be spoilt for choice.
Wednesday 6th March- Re-use & Recycling
Eco-Crafternoon (Staff Only)
This  workshop will focus on creating some green features for your desk. This workshop will take place in 101 New Cavendish Street (CH2.25) from 12-1pm. Contact us to book your place on this workshop.
Bywaters Recycling Stand
Speak to our recycling experts! Bywaters will be at Marylebone from 11am until 2pm with their recycling stand. They will be running a recycling competition and have a Virtual Reality experience to get lost in.
Thursday 7th March – Sustainable Travel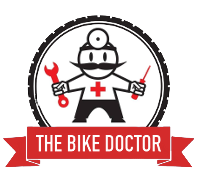 Dr. Bike Session
We'll be holding our first Dr. Bike session of the year between 11am-1pm by the entrance of 115 New Cavendish Street, so bring your bike in for a free check up to make sure it's in great condition for the warming weather.
Bike Breakfast (Staff Only)
Ride your bike into work and join us for our biker's breakfast. We will be providing teas, coffees and treats from 8am-9.15am for those choosing a more sustainable way of getting into work. Find us at 101 New Cavendish Street on the Second Floor Reception.
Smoothie Bike Stand
As well as our biker's breakfast we will have our smoothie bike up and running. For a quick spin on our bike you'll earn yourself a free smoothie and we can answer any questions you have about cycling at the university. We'll be at Marylebone on the learning platform from 10am until 2pm.
We'll also be re-launching the universities cycling newsletter so email sustainability@westminster.ac.uk to make sure you don't miss out!
Friday 8th March – Nature & Environment
Growing Spaces Workshop
We will be hosting our very own growing spaces workshop at the Harrow Campus Growing Space from 12pm. This workshop will cover the basics of plant health, what to plant and the best time of year to plant. Contact us to book your place on this workshop.
Eco-Crafternoon (Staff Only)
This crafting workshop will focus on utilising everyday items into useful desktop features. The workshop will be taking place at 101 New Cavendish Street (CH2.25) from 12-1pm Contact us to book your place on this workshop.
Lunchtime Walk (40-50mins)
The sustainability team will be leading a lunchtime walk starting at 12pm from 120 New Cavendish Street and visiting Regents Park. Get away from your desk and enjoy some fresh air!
Latest posts by Jordan Lamb (see all)