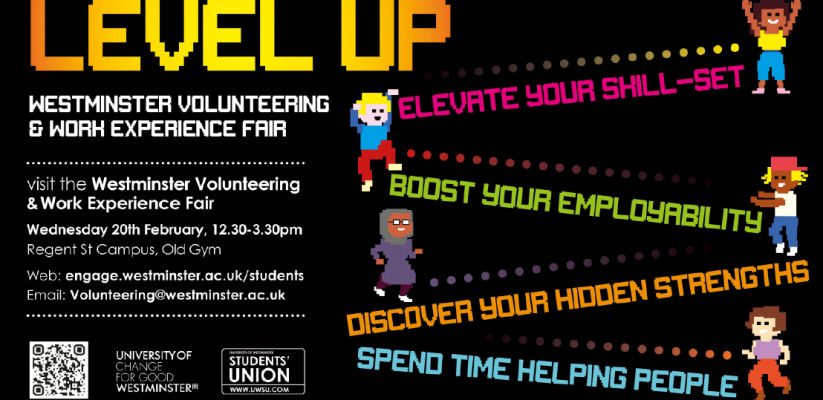 Hello Liberal Arts and Sciences students!
If you are wondering who will be at the volunteering fair this year, look no further! Today's post is going to be about some of the charities that will be present at the fair that might be of interest to you.
CARAS is a community outreach charity based in Tooting. They work from the perspective that people of refugee background are marginalised in the UK, can, and do face a complex range of barriers that prevent access to rights, entitlements, opportunities and a good quality of life. These barriers must be addressed comprehensively through education, advocacy, and campaigns work for social change.
The African Child Trust was formed in 1998 with the vision to relieve poverty and advance development in Africa by educating disadvantaged fatherless children and orphans, and empowering needy widows through training to generate income to sustain their families. They have so far supported more than 5000 children and widows in eight African countries.
Women and Children First works in the world's poorest communities to save and change the lives of women, children and young people. Since 2002, they have been pioneering approaches that support communities to solve problems themselves. They have and always will put communities first and develop and use approaches that are strongly evidence-based, extremely cost-effective and sustainable in the long-run.
KEEN London is the only charity in London providing one-to-one support at free sports and activity sessions for children with additional needs. KEEN London volunteers (their coaches) are the heart and soul of their great family. Volunteers provide the 1:1 support at sessions that make them accessible to all and ensure the peace of mind for the primary caregiver.
London Basketball Association is a registered charity, established in July 2012. They operate within the 'sport for development' sector and aim to bring positive social change in areas such as health and wellbeing, substance misuse and employment, through the powerful medium of sport, and basketball specifically.
Performing Production is a non-profit organisation with an outstanding record of creating self-confidence through arts and drama workshops for children and young adults. They believe everyone should have equal opportunity to succeed in life in a relaxed, supportive and creative atmosphere.
Future Frontiers is an award winning social enterprise that provides one-to-one careers guidance for pupils from low-income backgrounds. The aim of Future Frontiers is to raise attainment and improve the career opportunities of young people from disadvantaged backgrounds by linking their aspirations to academic attainment through one-to-one career coaching.
Victim Support is an independent charity which works towards a world where people affected by crime or traumatic events get the support they need and the respect they deserve – they help people feel safer and find the strength to move beyond crime.
If you would like to know more about all 47 charities that will be present at the fair or know more about the fair, watch out for the fair booklet to be released soon. You will be notified through the e-newsletter.
What are you waiting for? Sign up to the fair HERE!
Venue: Old Gym and Deep End , Regent Street Campus.
Location:  309 Regent St, Marylebone, London W1B 2HW
Time: 12.30 -3.30 pm.
Date: Wednesday, 20/02/2019
---
To get involved, please don't hesitate to contact the Volunteering Services.
Email: volunteering@westminster.ac.uk
Phone: 020 3506 6112
Book a 1-2 1: https://engage.westminster.ac.uk/students/login?ReturnUrl=%2f
Regular Volunteering: https://engage.westminster.ac.uk/students/login?ReturnUrl=%2f
One-off Volunteering: https://goo.gl/roSK3u
Latest posts by Jayashree Padmanaban (see all)