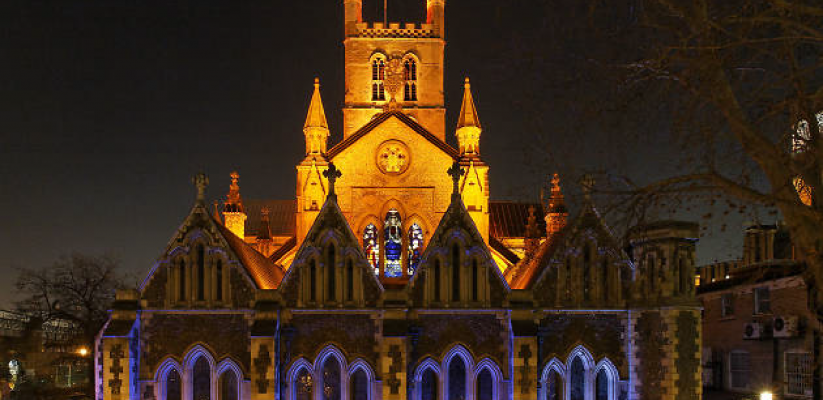 If you are someone that is apprehensive about juggling studies and volunteering or work experience, then this post is definitely for you.
Meet Danielle, she is a second year Events and Tourism Management student. She took up volunteering in Southwark Cathedral as part of a course requirement. However, the role itself grew into her and she found herself immensely enjoying herself being a part of the community in Southwark Cathedral.
"I was initially informed of Southwark Cathedral by a friend. I immediately checked if they have any vacancies via Engage. I went in hoping to be in a welcoming environment and meet people from various backgrounds. My expectations have not just been met, but they have been surpassed.
I met some very interesting people. I was initially placed as a welcomer.  This involves welcoming people into the cathedral, informing them if there are services on and answering any questions they may have. People often approach me for a chat. My role rotated from time to time – I volunteered in the shop and occasionally helped with special events such as candlelight photography and I recently helped during a special screening of the royal wedding."
When asked about the perks of volunteering, she replied with, "it's a fun experience. I gained and developed a range of skills such as interpersonal skills. I have also gained valuable work experience within my study area  which could really aid me in getting a full time job post-graduation.
But, the most important factor for me was that I learnt how to deal with various situations. I learnt a lot about the local area, and this helped greatly because I am an overseas student. I met a lot of cool people, and found a place where I felt at home. "
When asked about whether she would continue volunteering in the future, Danielle said, " Yes, definitely! I found my new passion. I am glad my course requires me to do compulsory volunteering hours. Without that, I would not have been able to discover such an amazing opportunity."
If you want to be like Danielle, check out Southwark Cathedral's website here!
To view Southwark Cathedral's volunteering opportunities on Engage, click here!
---
To get involved, please don't hesitate to contact the Volunteering Services.
Email: volunteering@westminster.ac.uk
Phone: 020 3506 6112
Book a 1-2 1: https://engage.westminster.ac.uk/students/login?ReturnUrl=%2f
Regular Volunteering: https://engage.westminster.ac.uk/students/login?ReturnUrl=%2f
One-off Volunteering: https://goo.gl/roSK3u
Latest posts by Jayashree Padmanaban (see all)