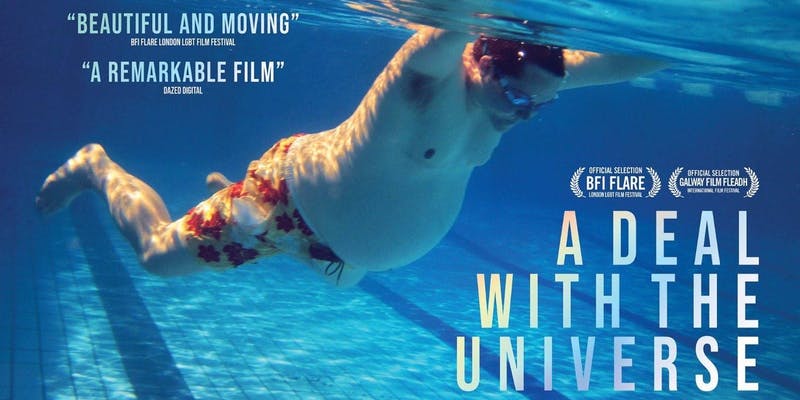 Join us for a free screening of A Deal With the Universe (2018) followed by a Q&A with the director/writer Jason Barker.
This autobiographical documentary, a feature debut from Jason Barker, charts Jason and his partner Tracey's lives for 15 years through gender transition to a very different kind of pregnancy. The film is made up entirely of personal archive and home video footage shot by the couple and tells the fascinating story behind their journey to parenthood and the struggles and setbacks they face that ultimately lead them to radically rethink their plans.
Told with absolute candour and disarming honesty, Barker's extraordinarily intimate and profoundly moving documentary details the tragedies and triumphs this irrepressible couple faced along the way. And the results are wonderful – warm, funny, sad and often completely unexpected. This is a tender film, but it still packs one hell of an emotional punch, offering rich insights into the complexities of gender identity and the fraught emotions that come with impending parenthood. But perhaps more than anything, it is the story of one truly incredible family [text: Michael Blyth, BFI Flare].
This screening is being hosted by the University of Westminster LGBTQ Staff Network and the School of Social Sciences' LGBTQ Studies module. It is open to Westminster students, staff and alumni and the public.
This event is free, please register with EventBrite to reserve your seat.
Cindy is a full time master student pursuing her degree in Media, Campaigning and Social Change.As a student helper, she provides support to the Corporate Social Responsibility(CSR) team and Black & Minority Ethnic (BME) Staff Network at Westminster.She is passionate about CSR and it's place in creating social change.
Latest posts by Cindyann Currency (see all)