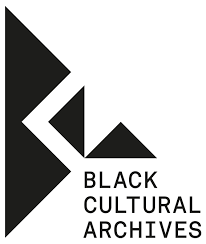 In December 2002, the United Nations declared May 21 to be the World Day for Cultural Diversity, which provides us an opportunity to deepen our understanding of the values of cultural diversity.
There's lots to do to commemorate World Day for Cultural Diversity.  Black Culture Archives (BCA) is the only national repository of Black history and culture in the UK. Their unparalleled and growing archive collection offers insight into the history of people of African and Caribbean descent in Britain. Indeed, BCA recognises the importance of untold stories and providing a platform to encourage enquiry and dialogue.
In terms of volunteering opportunity, BCA is seeking support from all people who want to embed the African and Caribbean heritage in the rightful place at the heart of British history and culture. As identity and inclusion continue to be challenged, the stories that the BCA helps to uncover are more crucial than ever.  To ensure we have a legacy to leave to future generation, BCA has launched the WE ARE ONE campaign to secure the investment needed for a financially sustainable future.
BCA invites individuals, families, companies, foundations and other organisations to help secure the future of BCA and a treasured legacy for future generations.
There are numerous ways to support BCA:
Join their team of volunteers
Add to their collection
Become a Friend of BCA
Adopt a Collection
Fundraise for BCA
Join the Corporate Membership programme
Sponsor their work
Support BCA today to secure our tomorrows.
Learn more about BCA on their website, here.
---
To get involved, please don't hesitate to contact the Volunteering Services.
Email: volunteering@westminster.ac.uk
Phone: 020 3506 6112
Book a 1-2 1: https://engage.westminster.ac.uk/students/login?ReturnUrl=%2f
Regular Volunteering: https://engage.westminster.ac.uk/students/login?ReturnUrl=%2f
One-off Volunteering: https://goo.gl/roSK3u
Latest posts by Michaela Western (see all)