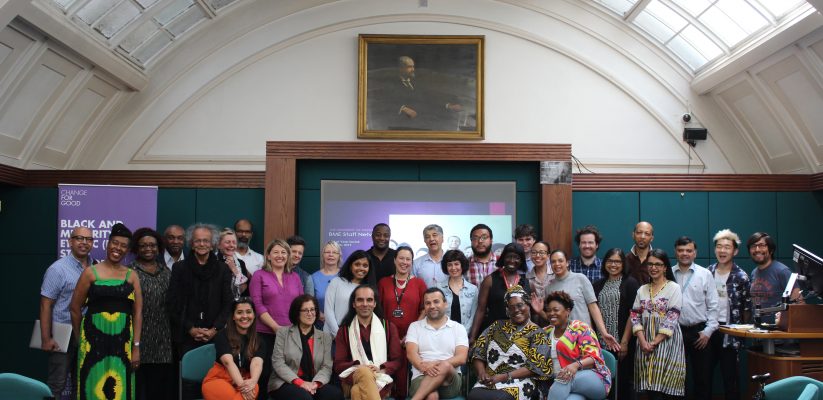 The BME Staff Network celebrated a year of achievement on June 26 at the Regent Street Campus.  Over thirty members of staff attended the event, which aimed to celebrate the accomplishments of the staff network and highlight the way forward. 
In his welcome speech the Chair, Professor Dibyesh Anand, said that the need for the BME Staff Network has never been more relevant, "As a Network our aim is to support BME staff, work along with University on policies and procedures and to add value to diversity at Westminster."
In an overview of the Network, Vice Chair, Deborah Husbands, expressed that being in the Network has given her a sense of belonging and thanked the members for all their efforts throughout the year.  
The Vice Chancellor, Dr Peter Bonfield, brought greetings in a pre-recorded video where he encouraged the staff to join the network so that together we can work together to create the type of working environment that is inclusive and diverse. He applauded Chair, Professor Dibyesh Anand and Vice Chair, Deborah Husbands for being advocates and for all the work they've done to lead the committee and to build awareness on the BME Staff Network.
For the upcoming year, the Network is aiming to focus on building awareness, creating a safe space and environment that supports the development of BME staff and to play a more strategic role within the University structure, feeding into decision making and aligning itself with the Being Westminster strategy. 
Chris Bernard, a Director of the University Court of Governors, was also present to ceremoniously cut the cake of 'success'.  Ms Bernard expressed her delight in learning about the progress of the Network and encouraged the team to press forward. 
The audience was also encouraged to participate in a brainstorming session and share ideas and strategies on how the Network can better serve the BME Staff at Westminster. The event ended with a call for membership by Umit Cetin.  Interested persons are being urged to contact the network via email bme@westminster.ac.uk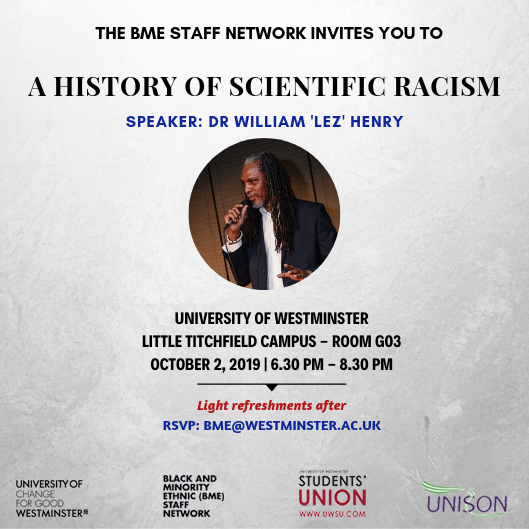 Stay tuned for the next event which will be held on October 2, at the Little Titchfield Street campus, a seminar on Scientific Racism facilitated by Dr William Lez' Henry.
Cindy is a full time master student pursuing her degree in Media, Campaigning and Social Change.As a student helper, she provides support to the Corporate Social Responsibility(CSR) team and Black & Minority Ethnic (BME) Staff Network at Westminster.She is passionate about CSR and it's place in creating social change.
Latest posts by Cindyann Currency (see all)