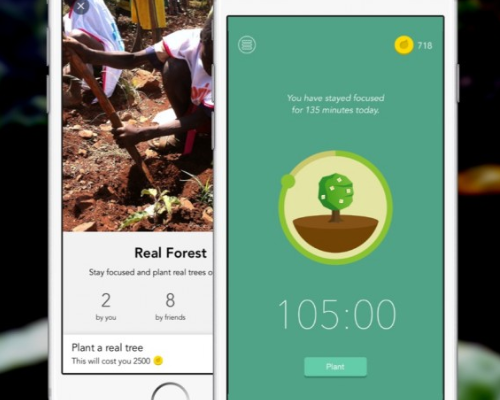 A recent study demonstrated that one of the most impactful ways of stopping climate change is as simple as planting trees! One Trillion Trees to be exact.
Want to help but don't have anywhere to plant a tree? Don't fear Forest App is here.
Forest lets you combine mindfulness, productivity and focus with real-life tree planting. By not checking your phone for a designated amount of time, the app lets you grow virtual trees, which can then be exchanged for actual trees planted throughout five African countries by Trees for the Future.
Forest provides an interesting solution to save you from Internet addiction. You can plant a seed in Forest. In the next 30 minutes, this seed will gradually grow into a tree. However, if you cannot resist the temptation and start to browse the websites on your Blacklist, your tree will wither away. With this interesting mechanism, the sense of achievement and responsibility will drive our users to stay away from the distractions with no pain.
Latest posts by Jordan Lamb (see all)