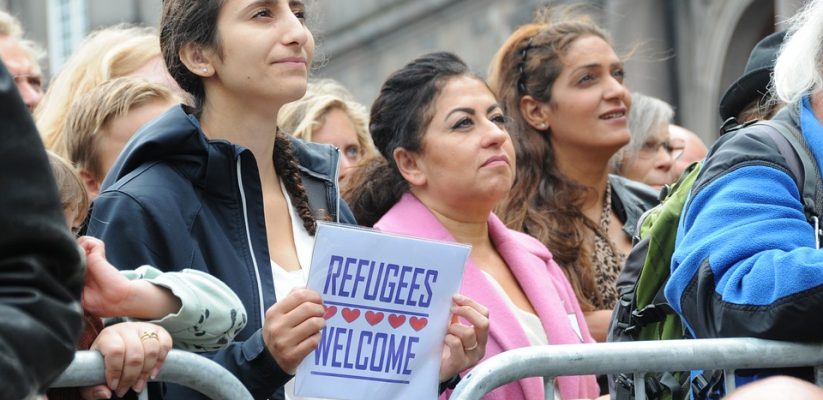 Kathleen credits her volunteering experience with helping to give her a different perspective on life. It has also helped her to secure a heavily sought after trainee-ship at the European Parliament. Following the first semester of her Masters in International Relations and Security, Kathleen began volunteering with the Lewisham Refugee and Migrant Network as a social media and communications volunteer.
I wanted to dedicate some of my free hours to, not only helping others, but also to getting some 'real' life and work experience. I really wanted to put some of the things that I had learned in to practice. In my experience, studying and lectures can only teach you so much, therefore it's important to bolster your learning with new skills, in new settings
Gaining more confidence in a professional office setting, learning to show initiative and sharing creative ideas, are just some of the key benefits that Kathleen says her volunteering work gave her.
In this volunteering position, I have had a lot of space to work with my own ideas. I have started video projects and been able to practice with graphic design. I also met a lot of people from different backgrounds. I now have more experience which has improved my chances of finding a job after University. In fact, the extra skills and confidence I have gained there, directly attributed to my securing the trainee-ship with the European Parliament
Kathleen has supported the Lewisham Refugee and Migrant Network for over six months and listened to the incredible struggles and hardships that refugees and migrants in the area have had to deal with.
"For me, this volunteering position has helped me see things outside of my own bubble. I think like many other people, I take a lot for granted in daily life. I find it very normal to wake up in a warm bed, have a warm shower and breakfast. When I hear what other people go through, I realise that I have nothing to complain about. It motivates me to dedicate even a small amount of time towards helping them", says, Kathleen. 
Journey Highlight:
"I am really happy that I decided to start volunteering. It really contributed to my world view and appreciation of things I hadn't realised before. If you are trying to find a place to volunteer, find an organisation you are passionate about. Remember, you are making it easier for the organisation to reach their goals, no matter how 'small' the position", says, Kathleen.