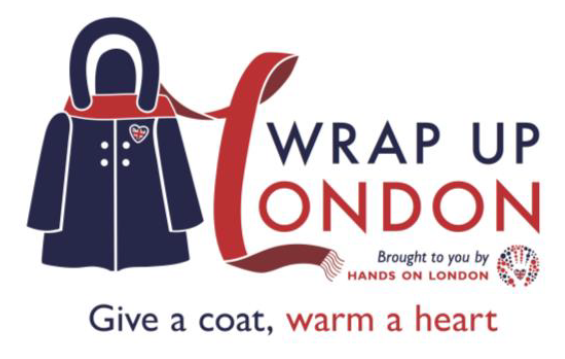 For the 9th year running, Hands On London are collecting your old, unwanted coats and giving them to charities that support the homeless, refugees, children living in poverty and people fleeing domestic violence (to name a few).
Help us keep vulnerable people warm this winter by donating a coat this November! 
The Environmental Socitey & Student Union have will be setting up collection points which will be located at 101 New Cavendish Street, 115 New Cavendish Street Café and SU Reception in Marylebone.
You can donate your coats at these locations on Monday 11th & Tuesday 12th November.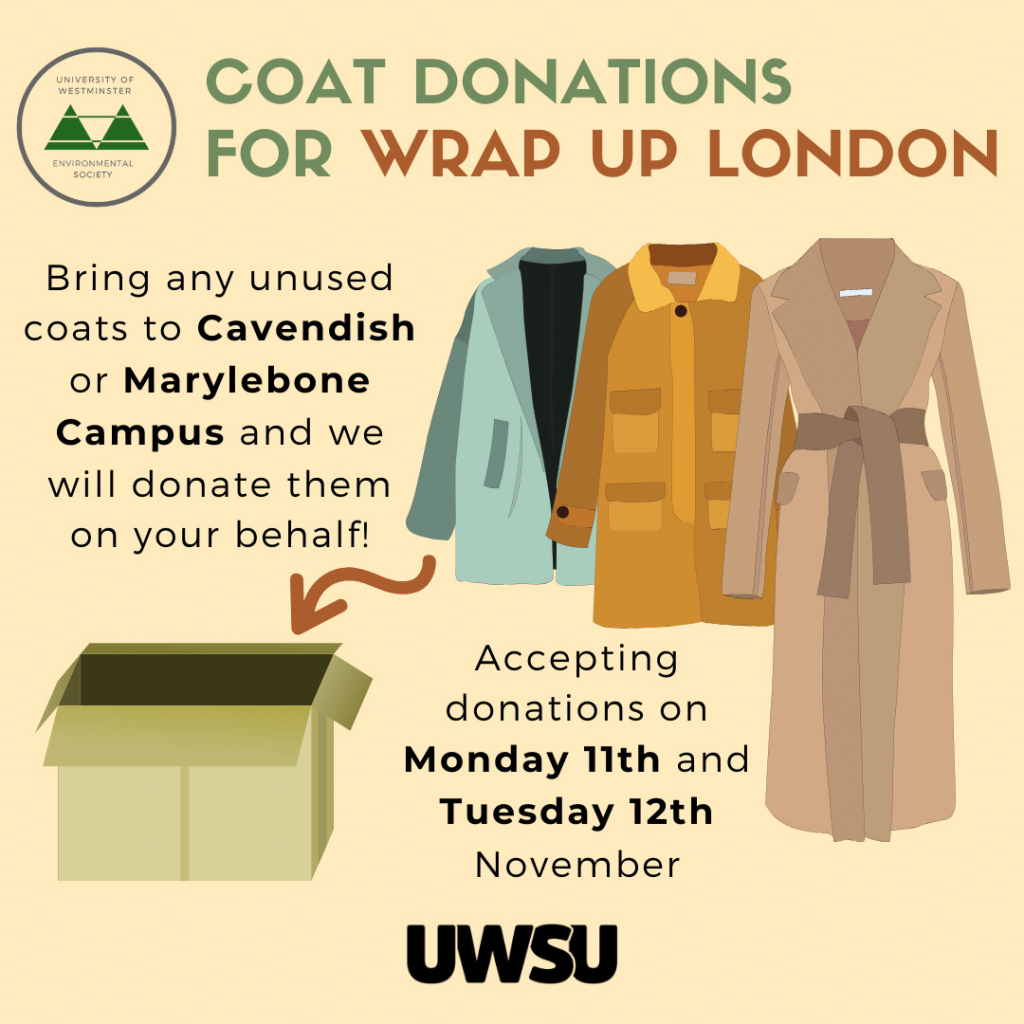 Drop Off At Train Stations
London's annual coat collection starts next Monday 11th November 2019 until Wednesday 13th November 2019 from 7am -11am at the following Stations
Drop Your Coat Off at These Tube Stations
Canary Wharf 
Find us at the bottom of the main escalators into the station (opposite Reuters). Our spot is in front of a pillar.
Kings Cross
Find us at the north entrance to the tube station off Pancras Road, in the Northern Ticket Hall.
Liverpool Street
Find us inside the London Underground entrance next to Costa Coffee and behind the NatWest ATMs. (Closest entrance on Liverpool Street)
London Bridge 
Find us by the main pillar in the middle of the tube station foyer. We are opposite the Jubilee Line gates.
Victoria 
Find us at the bottom of the stairs by the underground entrance (use one of the "original" entrances just outside the main station)
Waterloo 
Find us at the entrance to the Jubilee line off Waterloo Road or down the escalator opposite platform 5 in the main station. Take a left and you'll find us by Lola's Cupcakes.
Broadgate Centre
Monday 11th – Wednesday 13th November 2019 (7am – 11am).
Or Drop Them Off At A QEII Centre
Monday 11th – Friday 15th, Monday 18th – Friday 22nd November (7am – 6pm).
Details and directions here.
Safestore Locations
Monday 11th – Sunday 24th November
Nearest stations: Gunnersbury tube, Chiswick national rail station
Nearest stations: Clapham North tube, Clapham Highstreet national rail station
Nearest stations: Ladbroke Grove tube, Holland Park tube
Nearest stations: Angel tube, Kings Cross/St Pancras tube and national rail station
Volunteer with us
At a tube station
Thursday 7th, Friday 8th, Monday 11th – Wednesday 13th November 2019
7am – 9am / 9am – 11am
At a sorting session
Got a voice?
Share other's posts on social media, or write your own and use the #WrapUpLondon and #HandsOnHeroes hashtags.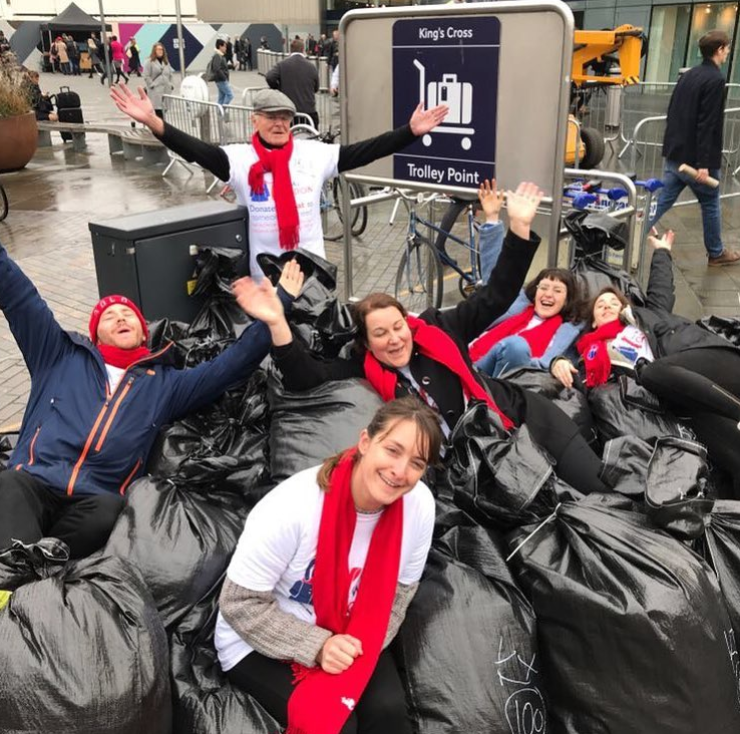 In 2018, Hands On London collected coats at six tube stations, and select Safestore warehouses across London. Gathering 27,627 warm coats which were redistributed to over 100 homeless shelters, charities supporting refugees and asylum seekers, women's refuges and other community partners across the capital.
Latest posts by Jordan Lamb (see all)