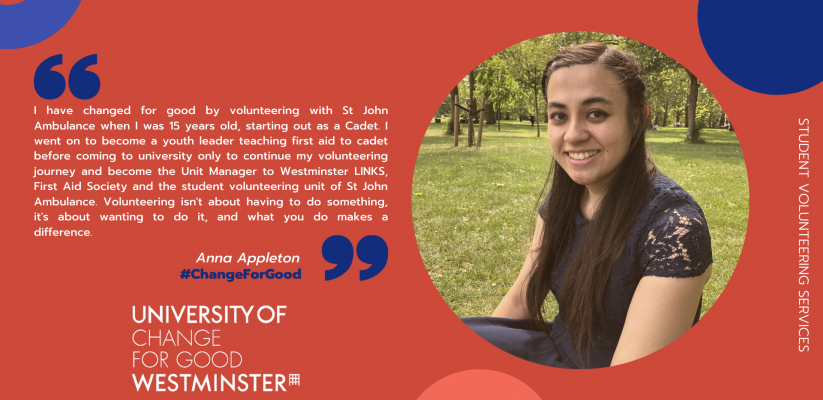 This week, we are delighted to introduce Anna Appleton's volunteering story. Anna is a student from BSc (Hons) Biomedical Sciences, last academic year she volunteered more than 200 hours in different charities and she was keen on sharing her story with us.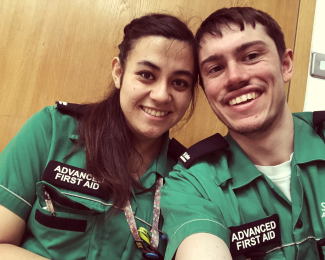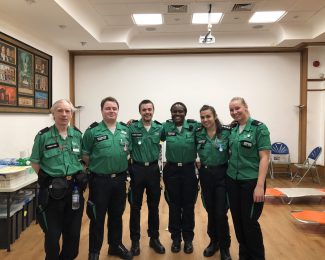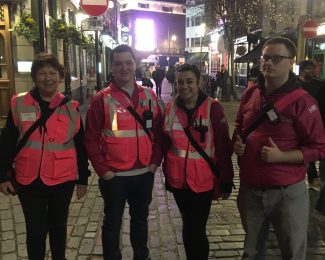 "The best way to find yourself is to lose yourself in the service of others." – Ghandi
"I started volunteering with St John Ambulance when I was 15 years old, starting out as a Cadet. I went on to become a youth leader teaching first aid to cadet before coming to university only to continue my volunteering journey and becoming the Unit Manager to Westminster LINKS, First Aid Society and the student volunteering unit of St John Ambulance.
As a Unit Manager of Westminster LINKS, I along with my team organised weekly first aid training session, university advertised training sessions (Restart a Heart November 2018, Sport First Aid session), fundraising events (bake sale), social media advertisement, society social events and fresher's /re-fresher's fair. I have recruited many students into the society and have maintained an active society. With SOHO angels, I work alongside the Westminster City council (covering shifts as both a SOHO angel and a St John Ambulance volunteer) providing public support on Friday nights on the streets of SOHO.
The roles I have held in SJA have permitted me to use my skills that have been taught me to go and teach others, and to use these to treat members of the public on events when they have become injured or unwell.  I have provided first aid support to individuals at events who have become unwell or injured, as well as using my skills off-duty to support an unwell individual who collapsed on the street. As well as first aid treatment, I have provided my society members additional support, aiding them during the application process of St John Ambulance. It's such a rewarding feeling seeing an individual go from being unresponsive to up and walking in the time period it takes providing care for them.
With both SOHO Angels and SJA, having the chance to meet and work with amazing individuals is part of the reason I continue to volunteer. We're like one big happy family all supporting and looking out for one another. Both roles have also allowed me to become more confident and provided me with opportunities to improve transferable skills such as leadership and teamwork. I decided to continue volunteering with both organisations even after my graduation from the University of Westminster.
I volunteer because I love doing it. I love the people I work with, the opportunities given and the chance to continue to learn new skills. Therefore, I would encourage other students to do something you enjoy doing and pass that enjoyment onto others. If you are passionate about something that spread that passion to help change the lives of others. Volunteering isn't about having to do something, it's about wanting to do it, and what you do makes a difference."
Entrepreneurial
Socially, ethically and environmentally aware
Global in outlook and engaged in communities
Latest posts by Bao Quyen Le (see all)