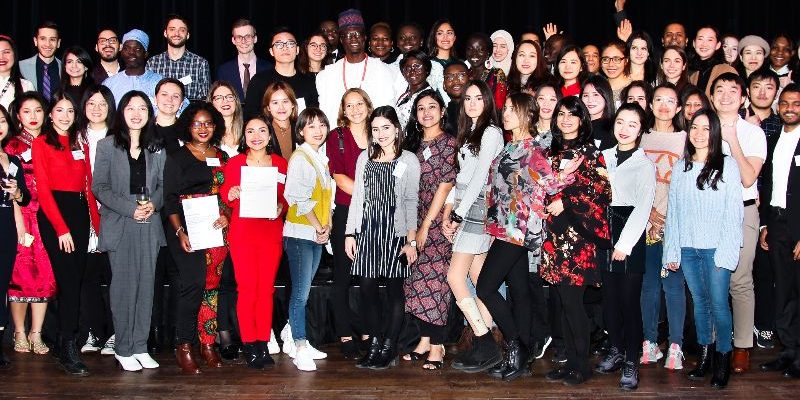 Last Wednesday (6/11), the University of Westminster presented and celebrated our international student scholars at International Students House (ISH), who kindly hosted the event and who, by the way, also provide ten scholarships for our students.
It was an inspiring event and such a privilege to hear the stories from many of those who we have been able to support and who told so vividly the incredible drive and energy that they needed to get to our University. The financial support of the scholarships has been a critical part of being able to come to us to study.
The event was also attended by alumni and by several of the generous funders who support our scholarship schemes. We are indebted and so grateful for their support.
Every year, the University of Westminster offers many scholarships for international students around the world and we are proud to be one of the universities in the UK that offers international students these opportunities so that they can come to London to fulfil their passions, which enhances equality and diversity in the university.
Source: Dr. Peter Bonfield, Vice Chancellor, 08/11 weekly update to colleagues in Westminster
Berekhet engages students and third sector organisations to explore volunteering, voluntary work and social enterprise for the mutual benefit of personal, professional and community development. Through this role, Berekhet contributes to achievement of the University's CSR's key objectives linked to Community Engagement, Students' Employability and Experience.
Latest posts by Berekhet Berakhy (see all)