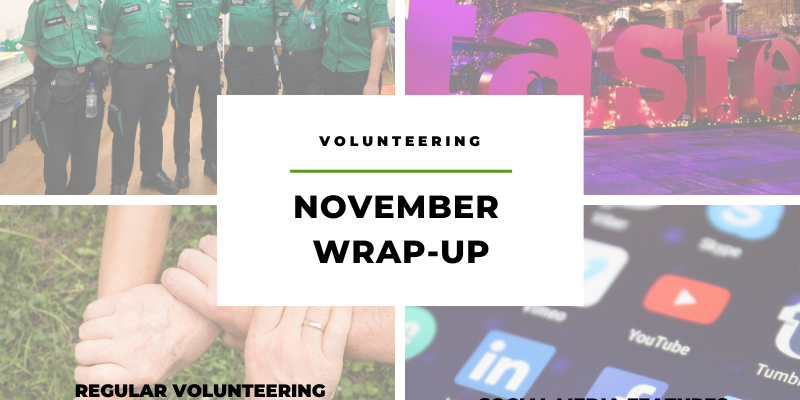 1. Student story of the month:
From November 2019, the Change for Good blog is delighted to start a series of student volunteering stories, which includes different journeys of students who actively volunteered during their time at the University of Westminster. This month, we are proud to share Anna Appleton's story. Anna is a student from BSc (Hons) Biomedical Sciences and has volunteered more than 200 hours in the last academic year. She has been an active volunteer at Westminster LINKS, First Aid Society and St John Ambulance. Click here to read her story and let us know what you think by leaving comments!
2. One-off volunteering opportunity of the month:
Getting closer to the festive season, November offered many one-off volunteering opportunities. The weekend from 22 to 24 November, Westminster students were invited to volunteer at Taste of London 2019 – The Festive Edition. The opportunity enabled Westminster students to help raise awareness about Action Against Hunger and together with the charity raise £20000 to support their work around the world including providing food assistance, clean water, training and healthcare.
December is coming and there will be more one-off volunteering opportunities. Why not volunteer and offer your time as a Christmas present for someone in need?
To find your suitable one-off volunteering opportunity for December, visit our one-off calendar.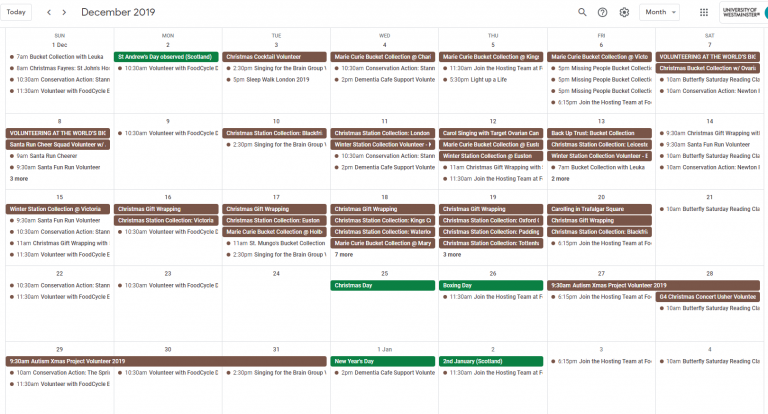 3. Regular Volunteering & Charities of The Month:
This month, we are also proud to introduce our students with a great number of regular volunteering opportunities. These opportunities came from our partner charities such as Breaking Barriers, Bentley Priory Museum, Cystic Fibrosis Trust, Creative Support, Healthwatch Central West London, etc. Regular volunteering are varied for all students from different colleges and schools at the University of Westminster, such as Communication Assistant Volunteer, Graphic Designer Volunteer, Retail Shop Volunteer, Operation Volunteer, Financial Assistant Volunteer or English Teacher Volunteer etc.
For more information about regular volunteering and how to get involved with our partnered charities, go to Engage and use the search function to find a suitable opportunity.  
4. Social Media Post of The Month:
On Twitter, you can find our newest video which recaps the Volunteering and Work Experience Fair earlier in October. The video shows amazing moments and experiences during the event between Westminster students and more than 40 charities from across London. Follow us on Twitter and Instagram to keep up to date with what we are doing!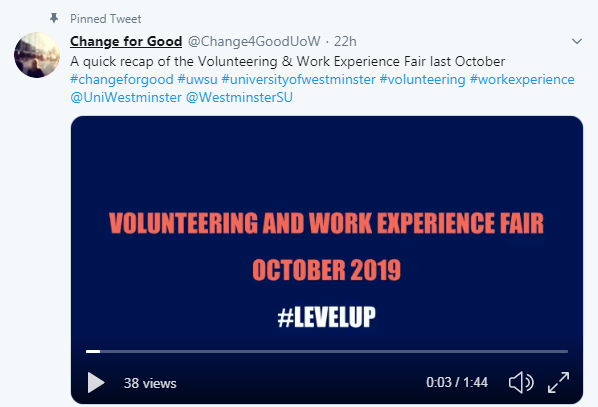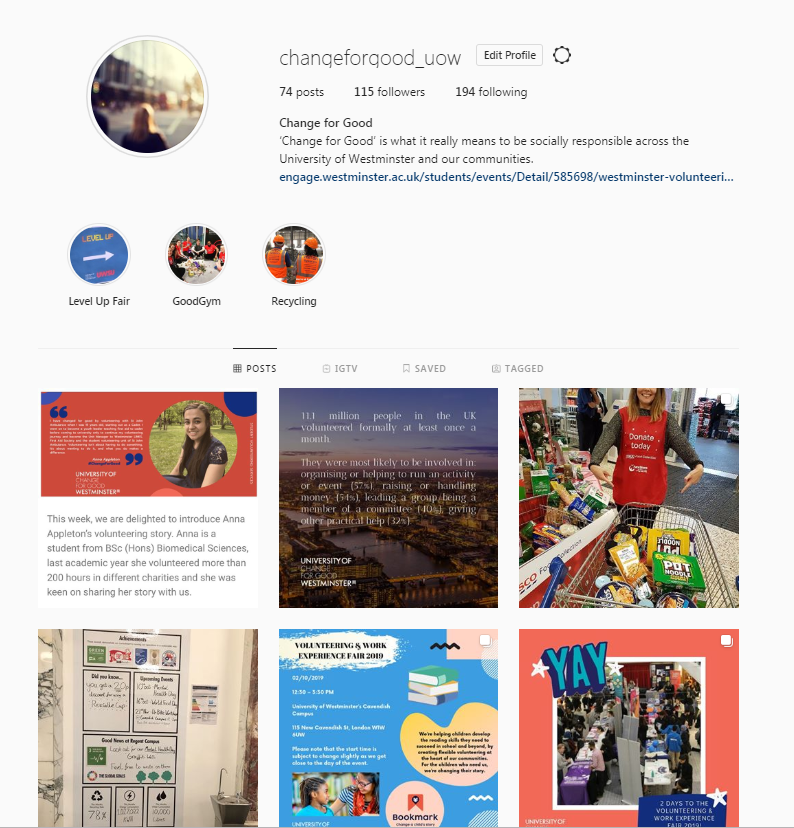 Latest posts by Bao Quyen Le (see all)