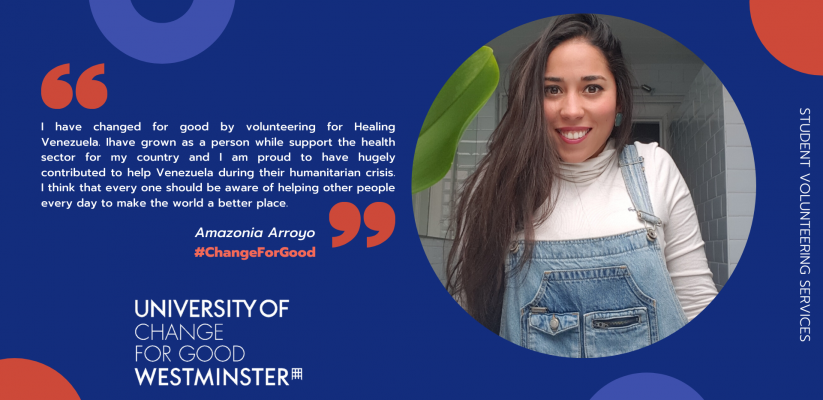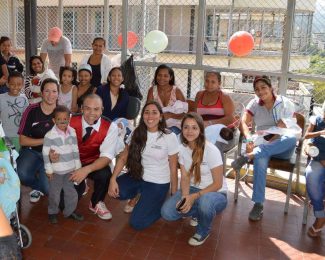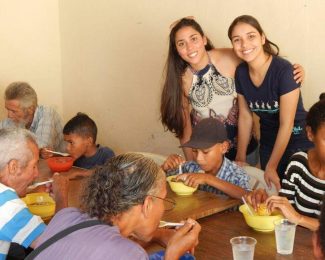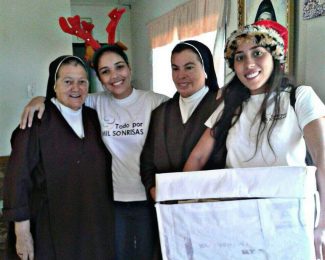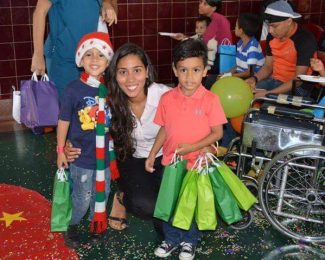 Today, we are proud to share with you a story of Amazonia, who is a student from BA (Hons) Journalism. Amazonia is a firm believer in helping the community and she has done amazing volunteering work, both outside and inside the UK.
"What can I do to leave the world better than I found it?"
This quote has been my everyday motivation to do better things. I always want to create better ideas, make better decisions to make the world a better place.
I decided to volunteer years ago when I was still in Venezuela. My country has been in a crisis and that made me realised how my people are need for help. I registered with a charity in Venezuela but when I left my country to be in the UK, It hasn't stopped me from supporting the people of my country. I joined in Healing Venezuela and I'm in charge of sending medical supplies to Venezuela and managing the donations that we receive from my home town (Altagracia de Oritico). I also help to run their fundraising events for the charity. I have now become the ambassador of the charity in London. I have grown as a person while supporting the health sector for my country and I am proud to have hugely contributed to help Venezuela during their humanitarian crisis.
I believe that every single person behind Healing Venezuela is important and they are doing an incredible job. Thanks to volunteers, mothers, children and baby boomers get medicines and treatments every month. Articles such as gloves, face masks and injectors are scarce in Venezuela, especially rural health centres, which are receiving help from us. I think that everyone should be aware of helping other people every day to make the world a better place.  Therefore, I would encourage more students to get involved in volunteering as soon as possible, no matters where you are from and how you can help, you will be able to change and improve someone's life.
Global in outlook and engaged in communities
Socially, ethically and environmentally aware
Entrepreneurial
Latest posts by Bao Quyen Le (see all)