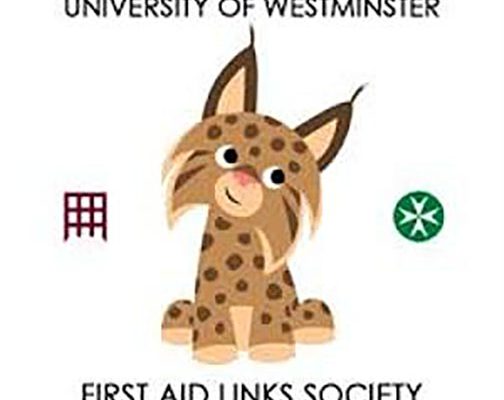 Interested in learning First Aid?
Then check out the University of Westminster's First Aid Society, who also has a student unit with St John Ambulance. For a couple of years now, they have been teaching first aid (every Monday, 6:15 pm to 8 pm at Cavendish, in The Pavilion) and signing students up to become Event First Aiders. Members from their unit have covered prestigious events such as the Royal Ascot, London Marathon, Wimbledon, New Year's Eve and the New Years Day parade, and many more!
Their goal is to encourage more people to learn First Aid, by teaching students life-saving skills. It's also a great environment to meet new students, as all the sessions are run by students themselves.
The society is open to everyone, including professors, and society members would love to see more people come along! Health care professionals often come along to the sessions as guest speakers, which is great for students who might be interest in exploring a clinical role in their career.
Additionally, they are doing a new scheme, the Training Attendance Passport, where if someone attends 6 training sessions (and it doesn't have to be consecutive), they are awarded with a certificate of attendance. This doesn't make them a certified First Aider, but shows they have skills of a first aider, and will look great on a CV – both for joining a society at University, and of course having First Aid skills!
Upcoming sessions:
-Monday, 3rd February: Ambulance Awareness: Guest Speaker
-Monday, 10th February: Alcohol & Drugs, Soho Angels
-Monday, 17th February: Radio Comms Exercise & Event Skills
-Monday, 24th February: Mental health: Guest Speaker
-Monday, 2nd March: Asthma, Airway Management & Medical Gases
-Monday, 9th March: Marathon Prep: Extremes of Temp, Sprains, Strains and Fracture
-Monday, 16th March: AGM & SOCIAL
-Monday, 23rd March: Diabetes
-Monday, 30th March: Pediatrics & Maternity: Guest speaker
-Monday, 6th March: Awards and Social
All sessions are held at Cavendish Campus, in the Pavilion, from 6:15-8:00 p.m.
For more information about the training scheme, feel free to contact them at: Links.soc@su.westminster.ac.uk
---
Latest posts by Michaela Western (see all)