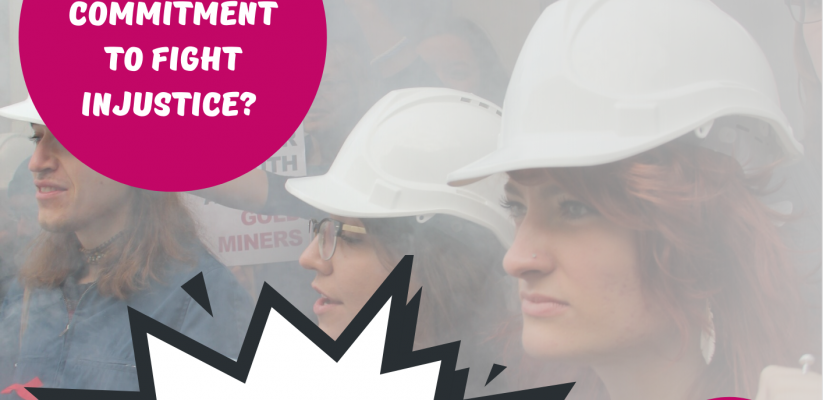 This year, Action for Southern Africa (ACTSA) will be launching a Youth Activist Network (YAN). YAN is an exciting new opportunity for young people from the age of 18 to be directly involved in ACTSA's work to eradicate the legacies of apartheid.
ACTSA is the successor to the British Anti-Apartheid Movement (AAM) and were formed in 1994 after the election of Nelson Mandela as president. They work in solidarity with the people and civil society in the entire Southern Africa to eradicate the legacies of apartheid. Some of ACTA's most notable successes have included: Justice for Southern African gold miners suffering from Silicosis and TB, leading to an out-of-court settlement of over $400 million for the miners and their families; helping to secure £7.5 million in compensation for asbestos sufferers in South Africa; and supporting women in Zimbabwe in their fight for dignity, to date delivering over 7.5 million sanitary products through the 'Dignity! Period.' campaign.
ACTSA are setting up YAN to be a network of young Southern Africans and friends of Southern Africa living in the UK or EU and committed to the advancement of human rights, equality and the sustainable development of the Southern African region. The aim is to:
a) Provide a valuable youth perspective on ACTSA's work;
b) to provide a strong platform for young people to deliver campaigns on issues in Southern Africa that they care most about;
c) to facilitate solidarity and joint working between the young people on our Network and youth groups in the Southern African region; and
d) to, through YAN, help drive ACTSA's agenda for wider youth engagement in advocacy and campaigning.
If you are interested in becoming part of YAN or would like more information, please contact ACTSA on info@actsa.org or visit https://actsa.org/youth-activist-network-yan/.
WANT TO GET IN TOUCH WITH US?
Email: volunteering@westminster.ac.uk
Phone: 020 3506 6112
Book a 1-2 1: https://engage.westminster.ac.uk/students/login?ReturnUrl=%2f
Regular Volunteering: https://engage.westminster.ac.uk/students/login?ReturnUrl=%2f
One-off Volunteering: https://goo.gl/roSK3u
Latest posts by Bao Quyen Le (see all)