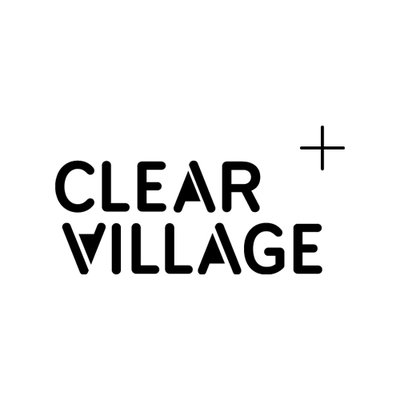 Clear Village is looking for a Project Volunteer to help us deliver a range of digital fabrication sessions with young people (aged 18-25) in South Westminster. The sessions are part of a broader programme that we deliver together with Dragon Eggs Digital to enthuse young people for digital careers. Clear Village will deliver sessions on 3d printing and digital vinyl/cardboard cutting.
The role provides a great opportunity to share your skills with young people from a disadvantaged background and gain experience in Youth Work. You will work with an experienced Youth Worker to help young people develop products through providing assistance with 3d printing and digital cutting (using a Silhouette Curio Digital Cutting machine), and helping participants to design their products in Tinkercad and Sketchbook (or equivalent). The sessions will take place on Tuesday evenings in our space on Vauxhall Bridge Road, near Victoria Station. Initially, there will be 6 sessions between mid April and July. It is expected that you will also spend some additional time to help prepare sessions and testing the machines.
It is essential that you have experience with 2d/3d design and know (or are willing to spend time on learning) to use a 3d printer and digital cutting machine. You will get basic safeguarding training and a DBS check will need to be done and will be paid for by Clear Village. Travel costs will be refunded.
The key responsibilities for the role are:
+ To help deliver engaging sessions in a friendly, safe and healthy environment.
+ To ensure young people design products that can be made using the 3d printer and digital cutting machine.
+ To act upon safeguarding concerns in accordance with Dragon Eggs Digital policies (training will be provided).
Duties:
+ To help develop and deliver a range of workshops to suit the variety of young people engaging with the project.
+ To encourage the young people's participation in all workshops.
+ To help young people develop their own digital design project, including developing ideas, concepts and prototypes.
+ To help young people in using digital 2d and 3d design programmes.
+ To facilitate the production of participants' designs through 3d printing and digital cutting.
+ To help create and maintain a safe & respectful space for the young people.
+ To identify and act upon any concerns related to the overall safety of the young people involved, including within the space and in each young person's life.
Person specification
Essential
+ Experience with 2d/3d design, 3d printing and digital cutting, including the relevant software.
+ Passion for enthusing young people to gain interest in digital careers.
+ Positive non-judgmental approach and an open mind.
+ Available on Tuesday evenings (5.30-8.30pm) and a couple of days.
Desirable
+ Experience working with young people with a disadvantaged background.
+ Understanding of safeguarding young people, children, and other vulnerable groups.
To apply for the role, please send to robin@clear-village.org:
– a CV.
– a short cover letter (max 1 page) explaining your motivation and your experience with digital fabrication.
– some samples (if available) of your own design work illustrating your skills in digital fabrication.
Latest posts by Bao Quyen Le (see all)