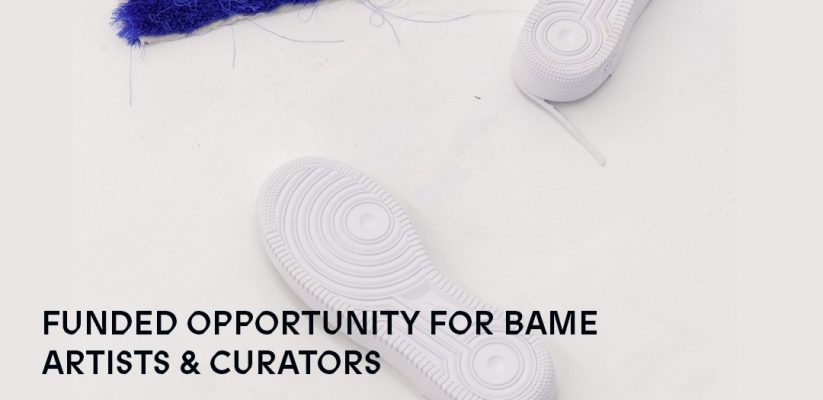 Launched in 2019, Supported is intended to widen access to participation in the festival by providing funding, production and curatorial support to successful applicants. Deptford X is committed to the aim of celebrating and promoting the creativity in our area and with 49.3% of Lewisham's population constituting BAME groups, this opportunity is aimed primarily at BAME artists and curators based in the London borough of Lewisham. Applications from people based outside of our local borough will also be considered, provided they can demonstrate how their work will resonate with our geographical context.
Contributions are welcome from artists or curators of all levels. Deptford X is looking for exhibitions, films, performances, happenings, workshops, interventions into the local landscape, and any other kind of arts project that will contribute to 2020's 10 day Deptford X festival.
All Supported applications will be reviewed by a guest selection panel who will consider the concept, quality and cost of each project before selecting the finalists. Funding will then be allocated between each successful project.
Deptford X is delighted to announce that this year's guest panel are:
Evan Ifekoya
Michelle Williams Gamaker
Tyreis Holder
Harold Offeh
Application forms can be downloaded from their website: www.deptfordx.org/supported. Guidelines on how to apply can also be found there.
For any other questions or queries please contact: admin@deptfordx.org or 0208 694 8842.
Deadline: Midnight 19 April 2020
Founded in 1998 as an artist-led project rooted in Deptford's creative communities, Deptford X has grown to become one of the UK's leading festivals of contemporary art. The festival will take place over 10 days at the end of September 2019, in a wide range of public sites and spaces; many projects will engage audiences in active and unexpected ways.
Deptford X works with volunteers during the festival, without whom it simply would not be possible! Volunteers help to look after artworks, get involved with workshops and live events, help us document everything that's going on, chat to visitors, and staff the information points, gather evaluation information and sell Deptford X merchandise.  Previously, volunteers have shared some of their specific talents with us, such as photography or content creation. There will also be opportunities to assist with festival preparation earlier in September – this can help build specific skill sets linked to programme delivery such as liaising with artists, art handling and installing.
You will not be required for any previous experience in the arts! Deptford X'll listen to what you want to learn or get out of the experience. They'll do an induction so you know exactly what is expected of you.
Volunteering outside the festival period.
The majority of our volunteer roles are concentrated during the festival months, however they do have capacity for a volunteer or two to help out during our early planning stages. If you are keen to help out please fill in the volunteer form.
Sign up! 
To sign up please fill in this form once they have your information a member of staff will get in touch with you.
If you're interested in other volunteering opportunities in Lewisham, check out VAL and Lewisham Local, who do great work helping volunteers make a difference for charities, community groups and social enterprises.
Latest posts by Bao Quyen Le (see all)