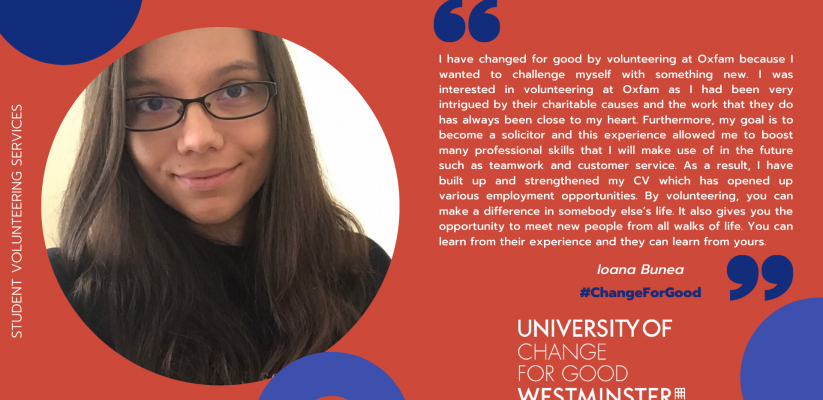 This week, we are more than happy to share Ioana Bunea's volunteering story. Ioana is a current undergraduate student doing LLB (Hons) Law. She has been an active volunteer at Oxfam where she enjoys giving back to the society using her compassion and interpersonal skills.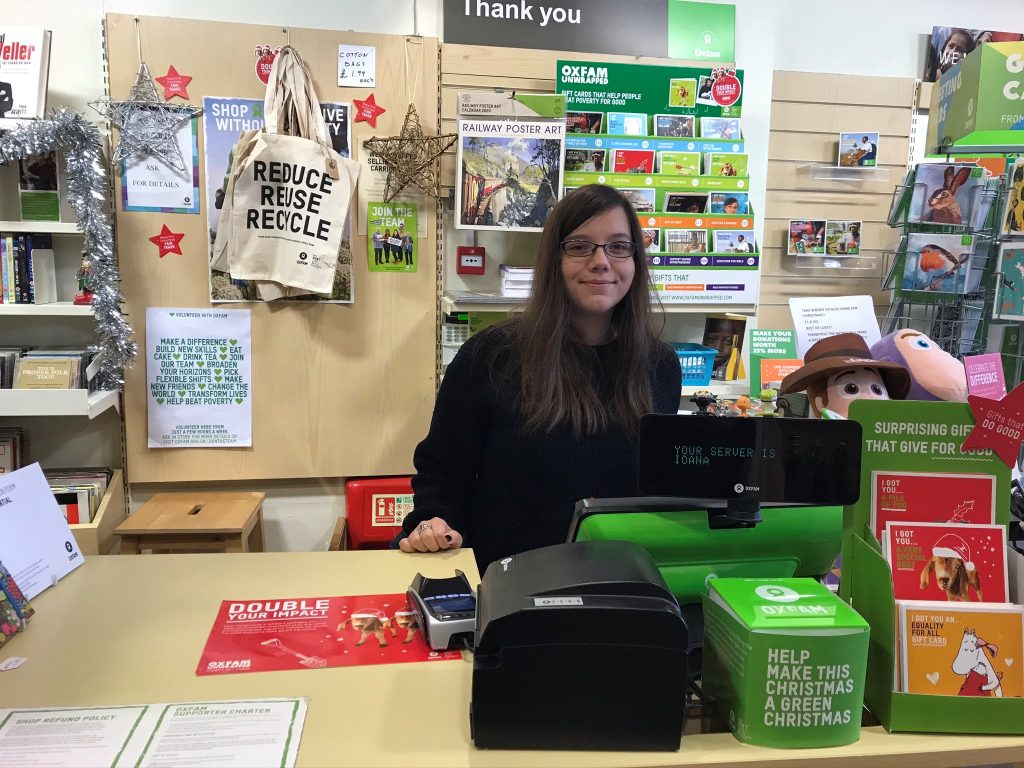 "We rise by lifting others"
I started volunteering at Oxfam because I wanted to challenge myself with something new. I was interested in volunteering at Oxfam as I had been very intrigued by their charitable causes and the work that they do has always been close to my heart. Furthermore, my goal is to become a solicitor and this experience allowed me to boost many professional skills that I will make use of in the future such as teamwork and customer service. As a result, I have built up and strengthened my CV which has opened up various employment opportunities. Lastly, I chose to volunteer due to the fact that I was new to the city and this was the best and the most interesting way to make new friends.
Volunteering at Oxfam has immensely helped me, I have found people who I have a lot in common with. At Oxfam, my role includes working at the till, sorting and pricing the donated items, steaming clothes and researching the price of books and DVDs. Together with other volunteers, I was trusted to open and close the shop while the manager was on annual leave. All the money collected from the shop went towards educating young girls as well as helping vulnerable communities' access clean water and food. Also, the money raised by the Oxfam shop went towards different refugee communities. This experience has had a positive impact on my personal and professional development as it helped me improve my communication skills by working in a team as well as working closely with customers. Because I was entrusted with so many tasks, I was able to show that I am a responsible, organised and motivated person.
By volunteering, you can make a difference in somebody else's life. It also gives you the opportunity to meet new people from all walks of life. You can learn from their experience and they can learn from yours. You will become part of an amazing community and the friendships that you will make whilst volunteering can last for a long time. As well as this, volunteering can help you become more employable. This is because you will improve many of the skills expected of every job such as communication, teamwork and problem-solving. Volunteering is the perfect way to achieve all this and more.
Global in outlook and community engaged
Entrepreneurial
Socially, ethically and environmentally aware
Latest posts by Bao Quyen Le (see all)