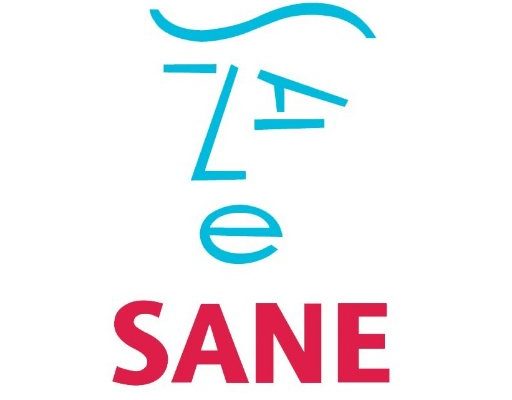 SANE is a UK-wide charity working to improve quality of life for people affected by mental illness since 1986. SANE has three main objectives linked to their aims and outcomes:
To raise awareness and combat stigma about mental illness, educating and fighting to improve mental health services.
To provide care and emotional support for people with mental health problems, their families and carers as well as information for other organisations and the public.
To promote and host research into the causes and more effective treatments of mental illness such as schizophrenia and depression and the psychological and social impact of mental illness.
SANE offers emotional support and information to anyone affected by mental health problems through their helpline, Textcare and their online Support Forum where people share their feelings and experiences.
These services are provided by their team of volunteers who undergo rigorous training and, in many cases, give hundreds of hours of their free time each year.
SANE comments on Coronavirus and the looming mental health crisis
Marjorie Wallace, the chief executive of the mental health charity SANE, has commented on the looming mental health crisis that could emerge as a result of the coronavirus pandemic:
"While there is all this focus on physical health, we are in danger of overlooking the impact of coronavirus on the mental health of the country, which could pose a risk in itself."
"Loneliness can be a killer. A study of 300,000 people found that it is associated with a 29 per cent increase in mortality. In other words, it is a significant factor in poorer health outcomes and premature death and we need to balance these risks."
"For some people, particularly the elderly, the prospect of isolation can be daunting. For others four months at home may be seen as a change in lifestyle, but for those with no real home or who are living in a substandard flat staring at the four walls, as many patients are, isolation can loom like a living hell.
"Psychiatric services need to be on red alert for patients who are deteriorating. SANE seeks support and donations to ensure its lines stay open to help allay the fears and anxieties of the most vulnerable and meet the inevitable mental health crisis."
At the present, SANEline is temporarily closed as staff and volunteers are can no longer travel to the office. There are still ways to get involved to help the community from home:
Write a blog post for SANE website to raise awareness and acknowledge the impacts of the situation to mental health
Signpost SANE on social media by tagging them or sharing their posts
Fundraise at home – set up a Go Fund Me Page; donate via SANE website; set up a Just Giving Page; payroll giving; hold a fundraising event virtually (holding an online exercise class or online yoga class etc).
Registering to be part of our SANE community
Latest posts by Bao Quyen Le (see all)