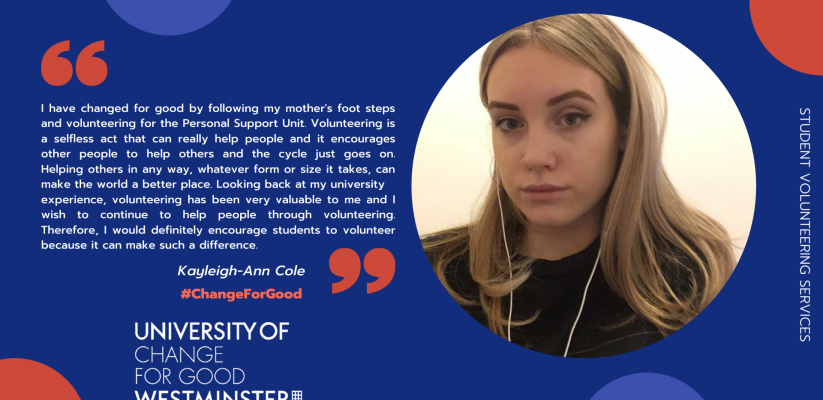 The pandemic keeps us apart from socialising thus many students are no longer able to go out and volunteer. However, provided you are willing and still interested in helping others, there might still be ways of offering your time and talent to help others.
For inspiration, we have chosen a volunteering story from one of our own – Cristina Simon's – to keep your spirits up and who knows check out the blogs post on home-volunteering.
"To be present and live in the moment."
Following my mother's steps, I started volunteering initially because she explained to me how great it made her feel and how rewarding it was to be able to use your knowledge and skills to help others.
I started volunteering at the Personal Support Unit (PSU) which was such an amazing opportunity because it allowed me to help others as well as gaining valuable legal skills which were very useful to have while studying law. The PSU is a charity supporting people facing court alone. There have been cuts in legal aid and therefore people are having to represent themselves. This can be a daunting experience and we offer them emotional support, guidance and comfort before and after court hearings. We are not qualified to offer legal advice, however, we do try to help as much as we can by helping clients fill out forms, attending court hearings with them as support, signposting them to other organisations such as Citizens Advice Bureau, discussing their cases and explaining the court procedure. I have experienced all types of difficult and traumatic cases such as people about to lose their homes or not having contact with their children.
I have also been a student ambassador which is a great way to represent the university and share your experiences with prospective students. This is a good way for other students to gain insight in what it is really like studying at the University of Westminster.
Volunteering is a selfless act that can really help people and it encourages other people to help others and the cycle just goes on. Helping others in any way, whatever form or size it takes, can make the world a better place. Looking back at my university experience, volunteering has been very valuable to me and I wish to continue to help people through volunteering. Therefore, I would definitely encourage students to volunteer because it can make such a difference.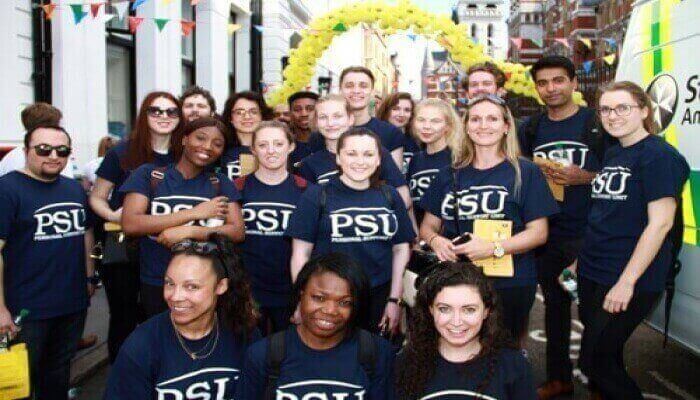 Global in outlook and community engaged
Critical and creative thinkers
Socially, ethically and environmentally aware
The Student Volunteering Services is still running online to help students find ways to support the community during this emergency.
Email: volunteering@westminster.ac.uk
Latest posts by Bao Quyen Le (see all)