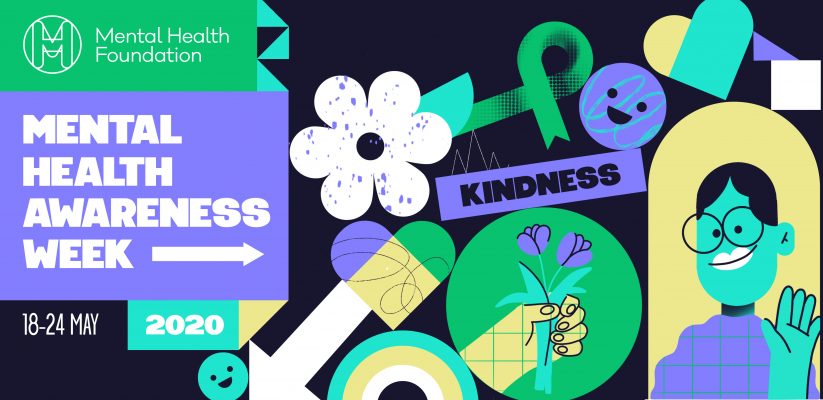 The University will mark the national campaign 'Mental Health Awareness Week' by holding activities and promoting support services and training from Monday 18 to Sunday 24 May.
The Mental Health Foundation works to prevent mental health problems and hosts Mental Health Awareness Week. The theme for 2020 is 'kindness'. Kindness is defined by doing something towards yourself and others, motivated by genuine desire to make a positive difference. The added benefit of helping others is that it is good for our own mental health and wellbeing.

As being compassionate is one of our key values, this theme resonates with us – and the current situation emphasises just how important this particular value is.

We recognise the fundamental importance of colleagues maintaining contact with their teams and their networks within the University community, and the need for colleagues and line managers to work together to ensure that they support each other.

The Student Support Development Team, along with Human Resources and Sustainability Colleagues see Mental Health Awareness Week as a key opportunity to highlight training opportunities and support services on offer to colleagues and students, and would also like to ensure that those who might be feeling isolated are able to participate in some activities to foster connections with other members of the University community
Look out for all the activities and events we're running for mental health awareness week. Book onto the events via the colleague events intranet page and via the Juice platform. Some of the activities/events that will be available:
· Yoga
· Resilience Sessions hosted by Justin Haroun (Director, Westminster Centre for Resilience)
· Compassionate Leadership – a talk by Dr Kathryn Waddington (Reader, Psychology)
· Exercise classes
· Quizzes
· Opportunities for one to one sessions with internal coaches
· Meditation sessions
Training on Mental Health Awareness
The Student Support Development Team have been working alongside Mental Health First Aid England to deliver free online mental health awareness training across Westminster.
In the UK, one in four people in the UK experience mental health issues each year and they can affect anyone, which is why mental health awareness is so important. This training will provide the skills needed to support others' wellbeing as well as self-care.
What the training provides and how colleagues can get involved?
For further details on what the training provides, how to book a place and the dates available view the Mental Health awareness Course event listing page.
The Student Support Development team is offering places on a first-come first-served basis. If you are unable to make the dates listed, there will be more training sessions soon.
Testimonials/What Colleagues Say
"Two very inspiring and thought provoking sessions. They have given me a lot to think about."

"Really informative session that has helped me understand some conditions more than I did before and also appreciate the importance of self-care which can often get forgotten. Lovely chatting with you all."

"My hope is that this training is available to every staff member at the University."

"Excellent training, thank you for your positivity and for helping us understand how we can help people."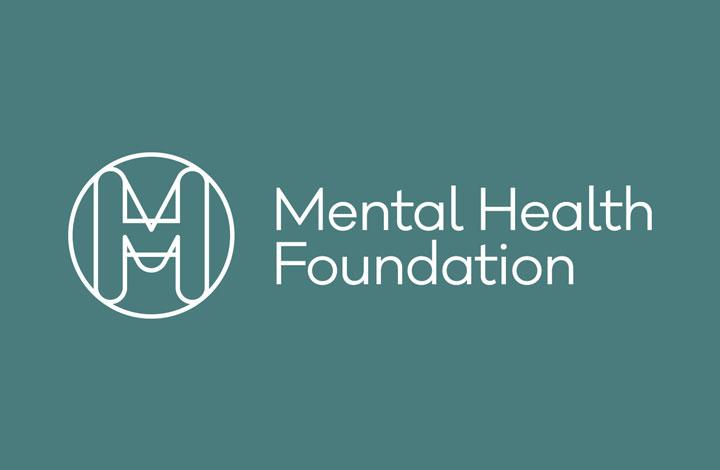 The Mental Health Foundation has put together a Covid19 Resources page filled with tips for working from home, loneliness, talking to children and many other circumstances.

They also have advice on areas of looking after your mental health such as exercises, how to sleep better, mindfulness and how to over come fear and anxiety.
The Student Union have re-launched their 'Look After Your Mate' training which is now online. There are currently three sessions available to join.
The Session will equip you with the knowledge and confidence to effectively support your own and your mates' mental health and wellbeing. Covering practical tips on how to support a mate that you may be worried about such as spotting warning signs, what to say to them and signposting them to the right services and your self care.


The training is for all students, whether you currently have a friend who is struggling or not.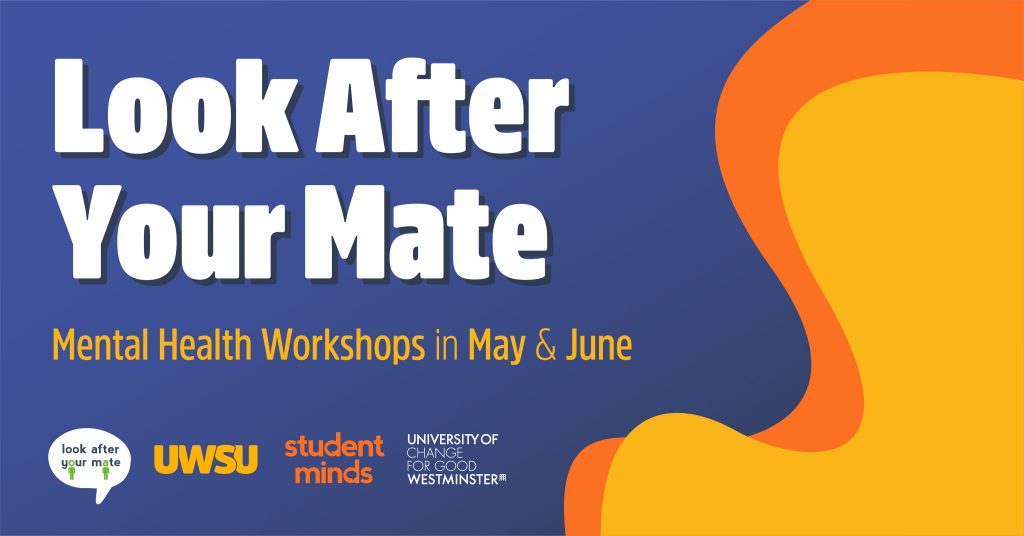 Take a look at the university Student Wellbeing page to see what resources the university can provide for you. You can also contact the Student Support Team if your looking for something that isn't on the univeristy website.
The Change For Good blog has recently added many posts with advice  and positive stories with additional resources and support for you. You can also take a look at the International Students Blog to find out how other students are keeping themselves occupied during lockdown.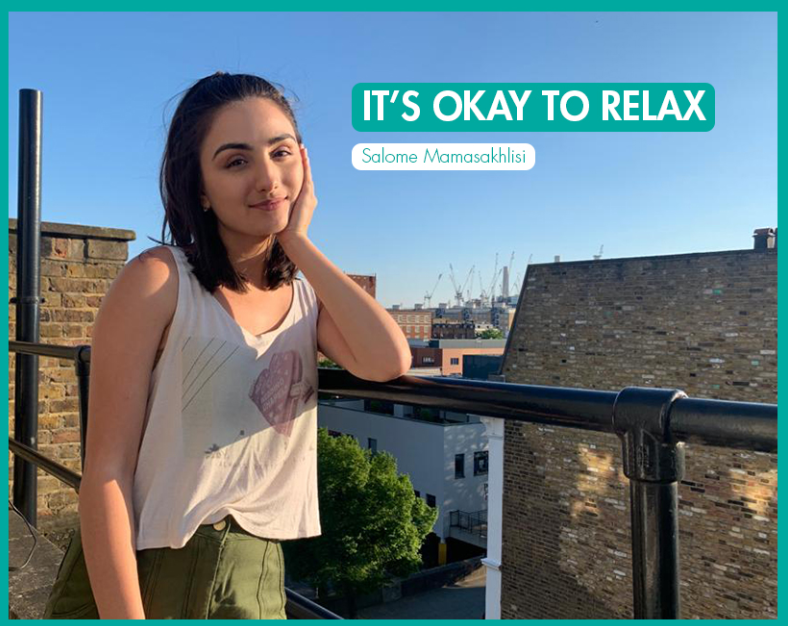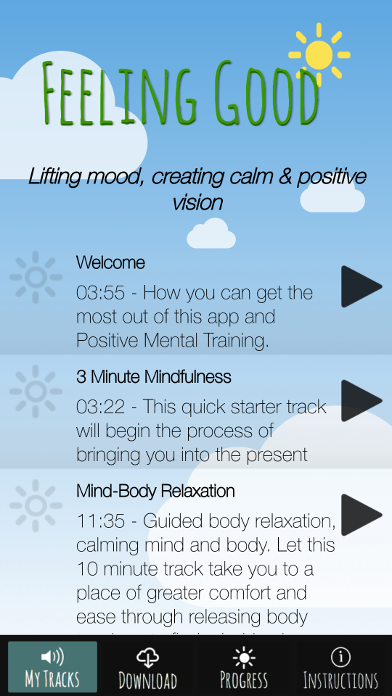 Introducing the Feel Good App, brought to you by the Univeristy of Westminster and Westminster Centre For Resilience, to help you better cope with mental stresses and strains; to bounce forwards and become mentally stronger and more confident.
Listening to the app can help relax & calm your mind and body so that you can let go of worries and sleep better. Research showed that it lifts mood and increases positivity & vitality. It can improve your ability to focus on a task, to feel positive about yourself when socialising, to perform at your best when you need to.
Get the app! Downloading the app is free
1. Visit your app store on your phone or tablet.
2. Search on 'feeling good: positive mindset' and look for the logo with a blue sky and sun (see picture above)
3. Install the app free to your device. It comes with free stuff.
4. Unlock the rest of the tracks by putting the username and password into the login boxes on the 'download' tab.
5. Complete the questionnaire – all results are anonymous.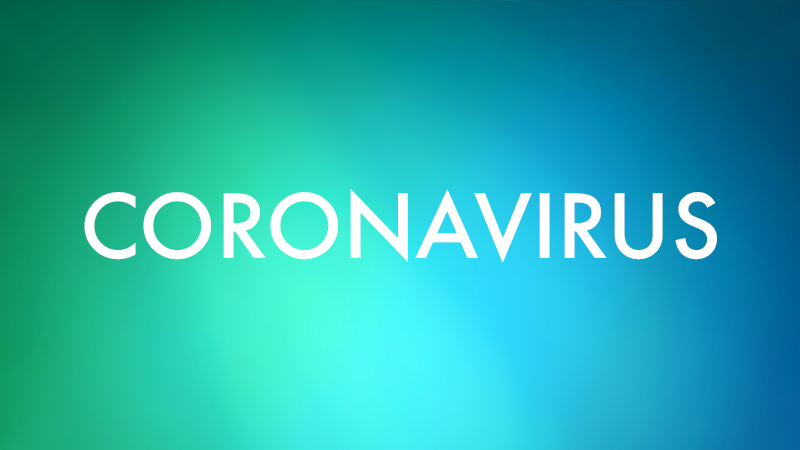 Latest posts by Jordan Lamb (see all)