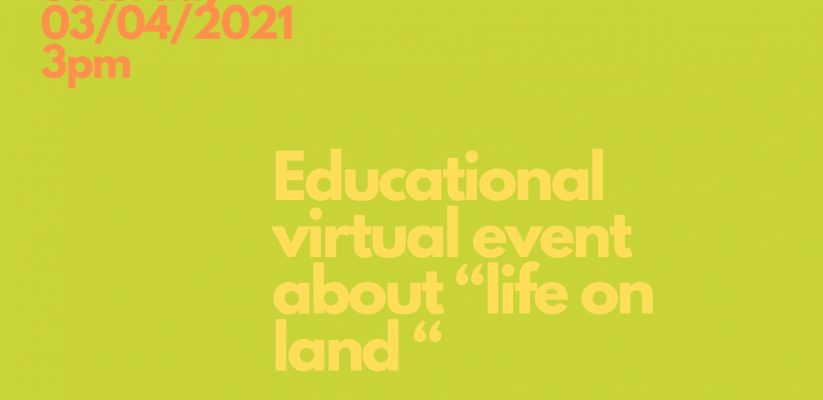 GREENevent is an educational virtual event that will be held on April 3rd. The event will be running from 3pm to 5:30pm (UK Time).
By attending this event all purchased tickets will revert to plant trees in the Amazon Rainforest!
The event goal is to educate attendees about simple notions of sustainability, the causes and consequences of deforestation, biodiversity and natural habitats. The event planners, Daniela Silva, Hasna Duihi and Zoe Pfeffer, will present the event concept and introduce a few speakers who will discuss the causes and consequences of deforestation and will give an opportunity for the attendees to interacts by asking questions and will provide and create an educational and entertaining environment.
With the help of Ms Lisa Thomson, an activist volunteer at Greenpeace UK, she will help us raise awareness among young generations about sustainability issues, the consequences of human actions and their impacts on the environment.
With the help of Dr Marcelo Stabile, from IPAM Amazon Rainforest, he will deliver a speech about the biodiversity of Amazon, its importance for the environment, the causes and consequences of Amazon's deforestation and the current issue of wildfires across the forest.
We will also have the presence of Francesca Torello, a vegan chef, who changed her lifestyle when she become aware of what meat industry and its consequences have in our ecosystem.
At the end of the event, the participants will have one more opportunity to ask further questions and to have one last interaction with the speakers and the organisers. A survey will be available to determine how successful and pleasant the event was.
Latest posts by Jordan Lamb (see all)