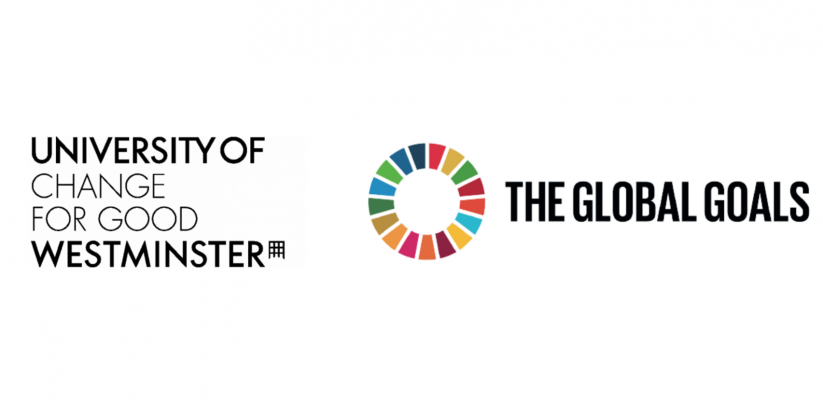 We at the University of Westminster are committed to building a sustainable university and future. To achieve this, we are working towards providing relevant sustainability education for our students to equip and prepare them to be active leaders in a fast changing society and world. We are highlighting one great example of this from our BA Architecture course colleagues who have been going the extra mile to embed sustainable thinking into the curriculum and assessments for our architecture students.
Our Architecture course involves wide-ranging academic, practical and vocational activities as it requires creativity and imagination, as well as the inventive employment of environmental and technical knowledge. Alongside this, our students are encouraged to think about how the United Nation's Sustainable Development Goals (SDGs) link to their learning from early on in their degree, in which they are then assessed upon.
This was done by embeding the Royal Institue of British Architects' (RIBA) Sustainable Outcome Guide which was developed to help link the SDGs with any building projects for current and future architects. The guide was used as a tool from our academics to demonstrate the importance and relevance of sustainable thinking to our students, and to help them understand how environmental, social, and economic sustainability must work in harmony within architectural practices.
Senior Lecturer, Scott Batty, in the School of Architecture and Cities was instrumental in encouraging our architecture students to bring sustainable thinking to the forefront of their design process. His work around embedding sustainability education was also presented to the Architects Climate Action Network (ACAN) earlier this year to inspire fellow architects to take a similar approach in their teaching.
To ensure that his teaching around sustainability had been understood and comprehended by his students, Scott made sure to assess his students' design projects on their planning and design around sustainability based off of the RIBA guidelines. We are pleased to share that many of his students included elements of sustainability and enviromentally conscious building in their design process with great detail and cerativity. Below are some fantastic  examples that we have been given access to share:
We can see here that carbon management, as well as sustainable material use have been carefully researched and considered by our students. Therefore, a clear demonstration of sustainable thinking can be seen by our students which will only help our graduates to think critically and creatively around increased concerns with Climate Change and the built environment. We believe continued enducation around sustainability and the SDGs will result in resilient and adaptable industry leaders in society, and we will continue working towards Education for Sustainable Development for all our students.
Latest posts by Dain Son Robinson (see all)