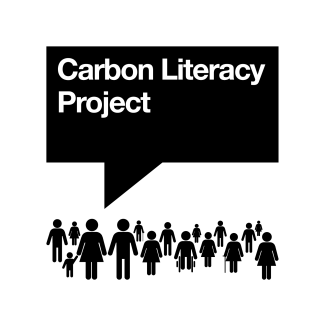 We at the Sustainability Team are pleased to let you know that we will be offering Carbon Literacy Training for our students for the first time at the University of Westminster as part of our commitment to provide Education for Sustainable Development (ESD) at the University.
The training will be provided by Carbon Literacy Project accredited trainers and the course will run on the 26th and 28th of October from 9:30am to 1pm as a two half-day online course on Zoom. We ask that students only sign up if they are fully committed and available to take part in the course for both days.
Another round of training for 24 students will be available next February for us to assess the level of student interest before we explore how to roll out the programme to a larger number of students.
We have worked with the trainers and colleagues within our Careers and Employability Team to ensure that the course curriculum is designed to count towards the Westminster Employability Awards and the Worked Based Placement Learning Project for level 4 and 5 students. Students who complete the course will receive an online certificate.
Students fully committed to the two day course to sign up using this link: https://forms.gle/efqRhXkQMuUqdYmL9
Latest posts by Jordan Lamb (see all)