Long-term support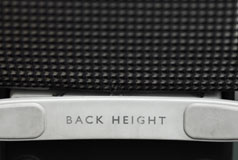 The aim of the needs assessment is to identify strategies to help you compensate for the effects of your disability in higher education. The recommendations we make are based on your disability-related needs, and these are likely to differ for every student.
Importantly, they may also change over time. The CLASS assessment will identify your unique needs, taking into account such factors as medical evidence, personal experience, choice of institution, and the nature of your course. Because the support you need may change during your studies, CLASS makes sure that the assessment process is not a 'one-off' experience – we can offer you support throughout your educational path, to meet your changing needs, for up to 5 years from your assesment. If you need further support after this time, your funding body will usually authorise a review assesment.
We're open all year round, only closing for public holidays and the Christmas to New Year period.
We will also have enough expert assessors and admin staff available throughout the year to help you and provide support when you need it. So when you contact us to book an appointment or ask for advice, we aim to always have assessors available with specialist knowledge and expertise of your area of disability. And the experienced and helpful CLASS admin team (Freephone 0800 015 3158) are available from 9am-5pm, Monday to Friday, to answer any queries you may have.