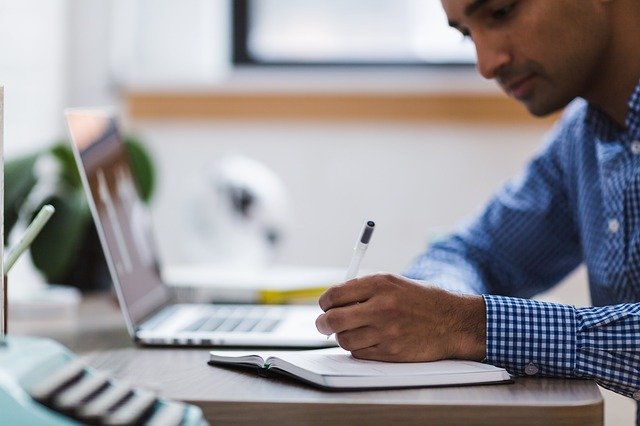 The Graduate School provides free access to a webinar series for all doctoral researchers. These offer research and professional skills training in a live-taught format. You will find that they complement the tailored, interactive face-to-face workshops in the DRDP and will be particularly helpful to those following the Distance Learning study mode or those studying part time who cannot always attend workshops due to other commitments. These webinars take place either between 7pm and 9pm or 10am-12pm.
There is a wide range of topics to choose from (62 sessions in total), which are organised into themed modules. You don't have to attend a whole module, you can sign up for individual sessions from any module. As with the face-to-face workshops, some topics will be of more relevance at certain stages of your doctoral programme.
Webinar Software
You must download the required software (Electa-live) and you must book in advance. The software is free to the user and can be accessed direct from the Electa website.
The software can be downloaded to a PC, laptop, tablet, or even a smart phone. It is your responsibility to ensure you have the software ready in advance of the webinar. We recommend that you use a personal device because downloads to a work computer will require the university's IT department to install it for you.
Booking
BOOKINGS FOR THE FIRST SESSION OPEN ON 13th SEPTEMBER, 12pm
The webinars are extremely popular and waiting lists may operate. Please be considerate to those who may be on a waiting list and cancel in good time if you find that you are no longer able to take part.
In the 2022-23 academic year, all sessions will open for booking THREE WEEKS BEFORE THEY ARE DUE TO RUN. When you access a specific session in the schedule below and go to 'Book this Session', it will tell you that the session is 'available to book' after a particular date and time.  If you wish to attend, therefore, you will have to be 'clued in', access this website regularly, and generally be prepared! This little extra effort will, however, mean that places are available for PGRs to book all year round.
If you have any problems with any aspect of your booking, please e-mail [simon.d.watts@uea.ac.uk] and/or [ssf.advancedtraining@uea.ac.uk] and he we will be happy to help.
BOOKING LINK: https://bookwhen.com/ueaonlinetraining
HANDBOOK – UEA Online Training Series for PGRs 2022 23
Modules
Below is an overview of the webinars organised into modules by theme. You may find it helpful to identify, perhaps with your DoS or School DRDP Coordinator, which individual sessions would be most helpful to you in your current year of study. For example, a doctoral researcher in the first year of study will be working on a literature review, honing their writing skills and exploring research methods, so sessions 1 and 2 in Module 1 and certain sessions in Modules 2 and 5 would be very relevant. Session 4 will be helpful in any year of study but may provide additional, specific support to those who are writing up, as will session 1 of Module 3. If you are interested in teaching, or already have some experience of teaching you will find the Module 4 sessions to be interesting and supportive. These sessions may therefore be relevant in any year of study.
Date
Module
Name
Time
Page
Tues 4th Oct
1. Writing
What Should a Literature Review Do?
7pm-9pm
7
Wed 5th Oct
1. Writing
What Should a Literature Review Do?
7pm-9pm
7
Thurs 6th Oct
1. Writing
What Should a Literature Review Do?
7pm-9pm
7
Tues 11th Oct
1. Writing
Writing Effectively
7pm-9pm
8
Wed 12th Oct
1. Writing
Writing Effectively
7pm-9pm
8
Thurs 13th Oct
1. Writing
Writing Effectively
7pm-9pm
8
Tues 18th Oct
1. Writing
Academic Publishing
7pm-9pm
9
Weds 19th Oct
1. Writing
Academic Publishing
7pm-9pm
9
Thurs 20th Oct
1. Writing
Writing & Structuring an Effective Thesis
7pm-9pm
10
Tues 25th Oct
1. Writing
Writing & Structuring an Effective Thesis
7pm-9pm
10
Thurs 27th Oct
1. Writing
Writing & Structuring an Effective Thesis
7pm-9pm
10
Tues 1st Nov
2. Qual.
A Comparison of Qualitative Methods
7pm-9pm
11
Thurs 3rd Nov
2. Qual.
Qualitative Interviewing
7pm-9pm
12
Tues 8th Nov
2. Qual.
Analysing Qualitative Data
7pm-9pm
13
Thurs 10th Nov
2. Qual.
Using NVivo for Qualitative Research
7pm-9pm
14
Tues 15th Nov
1. Writing
What Should a Literature Review Do?
10am-12pm
7
Tues 15th Nov
2. Qual.
A Comparison of Qualitative Methods
7pm-9pm
11
Weds 16th Nov
1. Writing
Writing Effectively
10am-12pm
8
Thurs 17th Nov
1. Writing
Academic Publishing
10am-12pm
9
Thurs 17th Nov
2. Qual.
Qualitative Interviewing
7pm-9pm
12
Tues 22nd Nov
1. Writing
Writing & Structuring an Effective Thesis
10am-12pm
9
Tues 22nd Nov
2. Qual.
Analysing Qualitative Data
7pm-9pm
13
Thurs 24th Nov
2. Qual.
Using NVivo to do Qualitative Research
7pm-9pm
14
Weds 30th Nov
3. Finishing
Preparing for your Viva
7pm-9pm
15
Thurs 1st Dec
3. Finishing
On the Job: Securing a First Academic Post
7pm-9pm
16
Tues 6th Dec
3. Finishing
Preparing Impactful Research Proposals & Grant Applications
7pm-9pm
17
Weds 7th Dec
4. Teaching
Preparing & Delivering Seminars
7pm-9pm
18
Tues 13th Dec
4. Teaching
Preparing & Delivering Lectures
7pm-9pm
19
Weds 14th Dec
4. Teaching
Assessment, Feedback, & Module Design
7pm-9pm
20
XMAS BREAK
Tues 10th Jan
2. Qual.
A Comparison of Qualitative Methods
10am-12pm
11
Tues 10th Jan
1. Writing
What Should a Literature Review Do?
7pm-9pm
7
Wed 11th Jan
2. Qual.
Qualitative Interviewing
10am-12pm
12
Tues 17th Jan
2. Qual.
Analysing Qualitative Data
10am-12pm
13
Tues 17th Jan
1. Writing
Writing Effectively
7pm-9pm
8
Wed 18th Jan
2. Qual.
Using NVivo to do Qualitative Research
10am-12pm
14
Tues 24th Jan
1. Writing
Academic Publishing
7pm-9pm
9
Tues 31st Jan
1. Writing
Writing & Structuring an Effective Thesis
7pm-9pm
10
Tues 7th Feb
2. Qual.
A Comparison of Qualitative Methods
7pm-9pm
11
Tues 14th Feb
2. Qual.
Qualitative Interviewing
7pm-9pm
12
Tues 21st Feb
2. Qual.
Analysing Qualitative Data
7pm-9pm
13
Wed 22nd Feb
3. Finishing
Preparing for your Viva
7pm-9pm
15
Tues 28th Feb
2. Qual.
Using NVivo to do Qualitative Research
7pm-9pm
14
Weds 1st Mar
3. Finishing
On the Job: Securing a First Academic Post
7pm-9pm
16
Tues 7th Mar
3. Finishing
Preparing Impactful Research Proposals & Grant Applications
7pm-9pm
17
Tues 14th Mar
1. Writing
What Should a Literature Review Do?
10am-12pm
7
Tues 14th Mar
4. Teaching
Preparing & Delivering Seminars
7pm-9pm
18
Wed 15th Mar
1. Writing
Writing Effectively
10am-12pm
8
Tues 21st Mar
1. Writing
Academic Publishing
10am-12pm
9
Tues 21st Mar
4. Teaching
Preparing & Delivering Lectures
7pm-9pm
19
Wed 22nd Mar
1. Writing
Writing & Structuring an Effective Thesis
10am-12pm
10
Tues 28th Mar
3. Finishing
Preparing for your Viva
10am-12pm
15
Tues 28th Mar
4. Teaching
Assessment, Feedback, & Module Design
7pm-9pm
20
Wed 29th Mar
3. Finishing
On the Job: Securing a First Academic Post
10am-12pm
16
Wed 29th Mar
5. Quant
Quantitative Research: A Basic Guide
7pm-9pm
21
EASTER BREAK
Tues 18th Apr
3. Finishing
Preparing Impactful Research Proposals & Grant Applications
10am-12pm
17
Tues 18th Apr
5. Quant
Introduction to Scale Development
7pm-9pm
22
Wed 19th Apr
5. Quant
Intro. to Structural Equation Modelling
7pm-9pm
23
Tues 25th Apr
2. Qual.
A Comparison of Qualitative Methods
7pm-9pm
11
Wed 26th Apr
2. Qual.
Qualitative Interviewing
7pm-9pm
12
Tues 2nd May
2. Qual.
Analysing Qualitative Data
7pm-9pm
13
Weds 3rd May
2. Qual.
Using NVivo to do Qualitative Research
7pm-9pm
14
Tues 9th May
3. Finishing
Preparing for your Viva
7pm-9pm
15
Wed 10th May
5. Quant
Quantitative Research: A Basic Guide
7pm-9pm
21
Tues 16th May
5. Quant
Introduction to Scale Development
7pm-9pm
22
Wed 17th May
5. Quant
Intro. to Structural Equation Modelling
7pm-9pm
23
University of Westminster 309 Regent Street, London W1B 2UW General enquiries: +44 (0)20 7911 5000 Course enquiries: +44 (0)20 7915 5511 The University of Westminster is a charity and a company limited by guarantee. Registration number: 977818 England