In Conversation with … Vedia Can and Eleftheria Sofroniou
In Conversation with Vedia Can and Eleftheria Sofroniou
3:00pm – 5:00pm, Friday 27th May 2022
Free Online Event. All Welcome.
Osteoarthritis is a degenerative joint disease that affects over 240 million people worldwide with approximately 9.6% of men and 18.0% of women over the age of 60 being affected (Osteoarthritis Research Society, 2016). Osteoarthritis leads to long-term disability which is characterised by the loss of articular cartilage, the tissue that lines the joints and provides pain-free movement. Loss of articular cartilage and the cells within it results in pain in the affected joint, loss of mobility and a reduction in the quality of life. The exact pathogenesis and cause of osteoarthritis is not fully understood but is largely due to long-term or abnormal cartilage 'wear and tear' ultimately leading to a loss of cells within the tissue and bone remodelling.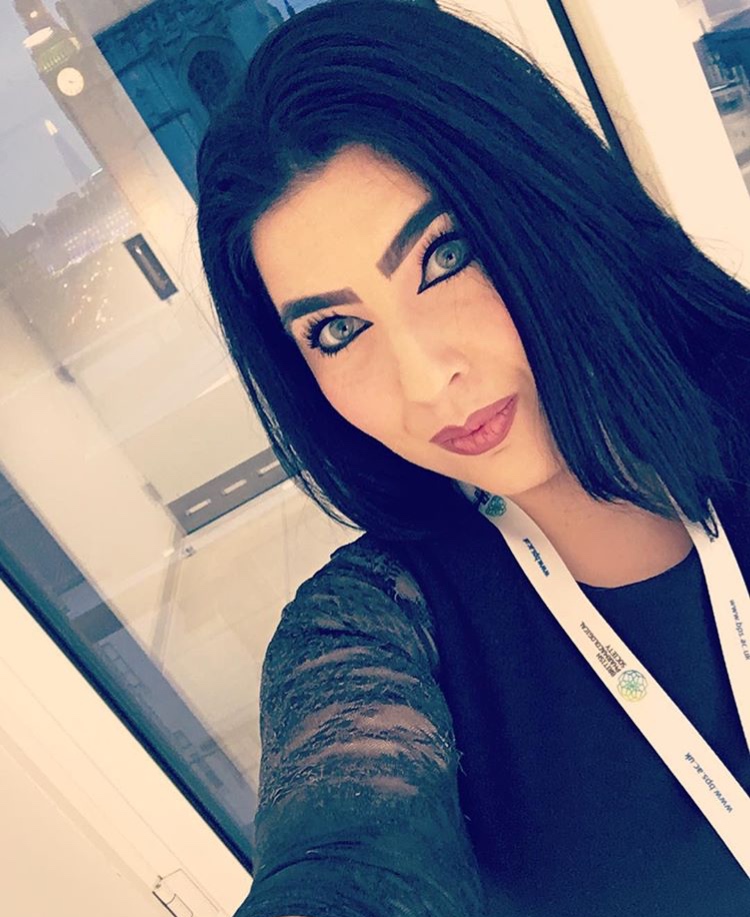 Current treatment options for osteoarthritis include several drugs including glucocorticoids and non-steroidal anti-inflammatory drugs (eg Ibuprofen). Although beneficial in modulating aspects of the pathology such as pain and inflammation, they do not treat the underlying cause. In addition, they have numerous side effects including gastro-intestinal tract bleeding, bone loss and cardiovascular damage following long-term use. As the disease progresses, the long-term prognosis of joint replacement is required. This is invasive and expensive, requiring long-term rehabilitation. Thus, current treatment options for osteoarthritis are useful for temporarily treating the symptoms of osteoarthritis but not the underlying cause of the pathology. Therefore, the focus of this research is to investigate the effect of endogenous novel compounds (melanocortin peptides), which are devoid of side effects, and their ability to treat not only some of the symptoms of osteoarthritis (inflammation) but also the underlying cause (upregulation of destructive proteins and cell death). Long-term development of these melanocortin peptides would reduce the number of patients undergoing costly and invasive cartilage repair or joint restoration procedures, thus reducing the social isolation caused by this morbidity.
Biography: During my Bachelor degree in Biomedical Sciences at the University of Westminster I was given the opportunity to explore my interest in arthritic research in Dr Kerrigan's research laboratory. This involved developing and evaluating a primary bovine cell-line. This allowed me to gain my first research paper publication which led me to pursue a part-time masters degree in Medical Molecular Biology where I joined Dr Getting's research team to investigate the effect of Melanocortin Peptides and Dexamethasone on chondrocytes. Work in the Clinical Trials department at the University College London Hospital and involvement in voluntary projects for the British Pharmacological Society and GlaxoSmithKline alongside my studies allowed me to become a tutor for St George's Medical School. However, I was intrigued and interested in research involving Drug Development and Design, which is why I decided to embark on a PhD project with Dr Getting and Dr Locke investigating how arthritic pathologies could be reversed with the use of novel compounds. My research has been published in journals such as the European Journal of Pharmacology and I have presented my research at over 30 conferences worldwide including Canada, Washington and Italy, winning best poster and oral communication prizes both at national and international conferences. I have also chaired numerous symposiums at world leading conferences such as Pharmacology 2019 and hosted cartilage dissection workshops with the International Cartilage Regeneration and Joint Preservation Society and Osteoarthritis Research Society International, which was funded by accredited bodies.
My research focuses on dancing classes and festivals, investigating how they can function as counterhegemonic spaces for Greek Cypriots, challenging the monopoly of English as the dominant language of British society.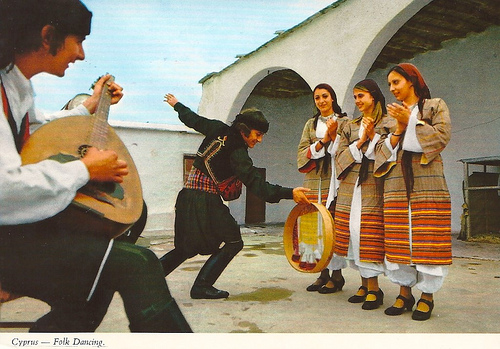 Folk dancing engenders the formation of groupness and the collaboration of people to achieve a range of dance types including circles and sequences. These distinct characteristics stimulated my interest to examine the ways in which folk dancing can orchestrate the co-operation of people from the same ethnic group, with different personalities, experiences and backgrounds; and, the ways in which folk dancing can function as a community‐building social environment producing and reproducing linguistic styles and configurations.
My study provides important, original knowledge about this innovative perspective that remains understudies. Additionally, my project contributes to dance studies, enriching our knowledge about Greek dancing in London and its intersection with the construction of ethnolinguistic identities taking stock of cross-sectional studies that have suggested that dance can shape identities. My aim is to enhance the comprehension surrounding the linguistic dimensions of folk dancing in diaspora, examining migration as a complex and multi-layered life experience.
Eleftheria Sofroniou is a PhD researcher in Sociolinguistics at the University of Westminster. The title of her project is "Making up (for) lost heritage: an ethnographic study of dance, language and identity in the London's Greek Cypriot diaspora".  She has studied Greek Philology in the University of Crete and she holds two Masters, one in Global Journalism from the University of Coventry and one in Contemporary History and Politics from the Birkbeck's College, University of London. Her project aims to explore  folk dancing as a form of constructing one's cultural, ethnic and national identities, and how it may contribute to the continuous use of heritage languages, that is, the languages spoken by ethnolinguistically minoritised groups of immigrant origin.