Posted on: 29 September 2015
By: wyattr1
No Comments »
Filed under: Uncategorized
A conversation between Nick Mason (Pink Floyd), Chris Ancliff (Warner Music Group) and Paul Pacifico (Featured Artists Coalition) on the evolution of the artist/record company contract.
Following on from previous successful music business related events at Westminster law School, including the
Once in a Lifetime negotiation
, we are delighted to be able to announce this very special event to take place in October. Chris Ancliff is the General Counsel (International) at the Warner Music Group and was previously General Counsel at EMI Group plc. Paul is the first full time CEO of the Featured Artists Coalition. Nick Mason is a renowned composer, musician and producer, who in some ways will be 'coming home' for the event – along with fellow architecture student Roger Waters, he held rehearsals for their band Sigma 6 in the student common room in what is now the Law School building. As part of Pink Floyd he later returned to play in the building's grand art deco Portland Hall, where this event takes place.
It is now almost 50 years since Pink Floyd signed their first contract with EMI, and the evolution of this relationship will be discussed, along with consideration of various current issues.
Posted on: 23 September 2015
By: wyattr1
No Comments »
Filed under: Uncategorized
Westminster Law School was very pleased to host a Law Commission symposium as part of the review of Firearms Law.
The Law Commission published a scoping consultation paper on Firearms Law on 21 July 2015 and the symposium was organised to give stakeholders the opportunity to discuss the issues examined in the paper.
More details about the Law Commission symposium on firearms law.
Posted on: 21 September 2015
By: wyattr1
No Comments »
Filed under: Events, Uncategorized
Distinguished faculty lecture followed by reception, 29 September 2015, 5pm.
The central argument is that the legal system and the rule of law are now the domain of the legal profession. Professional ethos, which was once based on a compact with the community, has effectively been broken asunder by the entrenchment of neoliberalism. This has entailed justice being subject to economic tests such as cost-benefit analysis and gradually being divorced from any moral force within society. The spirit of Beveridge has been lost. Can we recover this? If so, how? To begin a debate on this I turn to anthropological studies of acephalous societies to show how the law jobs in society could be done with partial help from lawyers and a re-engagement with community.
All welcome, admission free, please register online.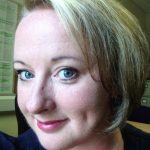 Posted on: 10 September 2015
By: raymonm
No Comments »
Filed under: Meet the academics
Please describe yourself and your role in a few sentences?
I have joined the Law School as Senior Lecturer in Property Law and hope to share my passion for all things property with the law students on a number of modules.
What is your area of academic interest?
My research is interdisciplinary, incorporating aspects of tort, land law, environmental law, and social policy, but it primarily focuses on the power dynamics evidenced in property-based disputes. My doctoral thesis, entitled 'A Foucauldian Exploration of the Statutory Authority Defence to an Action in Private Nuisance', uses the work of Michel Foucault as a framework for contextualising these dynamics in relation to the state-endorsed infringement on private property rights for infrastructure development.
Please tell us a bit about the teaching that you are involved in?
I have previously taught on built environment and construction undergraduate and postgraduate programmes, and I hope to share this practical property approach with students in the Law School.
What was your first job?
I was a fitness instructor on cruise ships and worked on a number of luxury liners, including the QE2!
Where did you work before coming to Westminster?
I was a lecturer in the School of Law at the University of Essex.
What has been the highlight of your career to date?
Securing funding to work on an education project close to my heart: Producing a pilot for an online problem-based learning project for student researchers and practitioners.
What advice would you give students during their studies and after graduation?
Both during and after – Don't be afraid to get in touch with people and ask for advice, help, support, or opportunities to attend events.
What advice would you give students considering studying this subject?
Be tenacious – the road ahead will take perseverance, patience and determination!
What are your interests/leisure activities?
I have a passion for live music and, as my husband is in a band, I get to indulge it most weekends. I also have a love for the home-made and keep my creative side alive by baking, sewing, knitting and crocheting.