Meet Lauren! She is a Spring 2017 study abroad student from Bethel University, USA, who was awarded the Generation Study Abroad Scholarship to study with us here at Westminster. In this post, she reveals her top 3 packing hacks to stay organised during her study abroad adventure!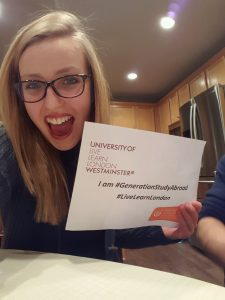 1. Packing Cubes
Packing cubes will maximize precious suitcase space and keep your belongings organized!
2. Travel Backpack:
Whether you are studying abroad for one semester or a full year, you'll want a waterproof backpack to keep all your essentials in one place (and protect your belongings from the London rain!).
3. Travel Neck Wallet:
International students and tourists alike can be subject to pick-pocketing in the Big City. Protect your phone, passport, money, and credit cards with a travel neck wallet. Hide your waterproof neck wallet under a shirt or jacket while exploring your new home.
Do you have any travelling/packing hacks? Comment below!
Latest posts by Kay Hamilton (see all)