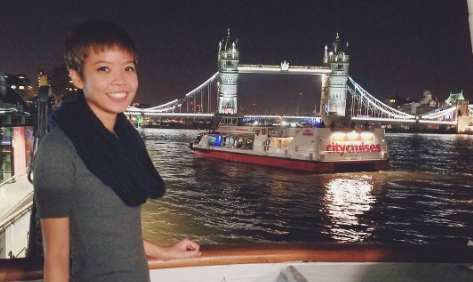 Meet Caitlin! She is a Spring 2017 study abroad student from McDaniel College, USA, and was awarded the Generation Study Abroad Scholarship to come and study with us. In this post, Caitlin reflects on her first month of studying abroad at Westminster, from academics to living like a local.
My first week in London was pretty overwhelming, as expected. After full days of orientation for both my study abroad program and the University of Westminster, I would just pass out exhausted in my room. I spent a lot of time and energy feeling insecure and not knowing what to do with myself, adjusting to a new lifestyle. I felt like second guessing myself while doing the smallest things, like riding the tube or buying groceries.
I was also in an interesting housing situation; the majority of my flatmates had already been living here and attending the University of the Arts London for two weeks while the other Westminster students in my program have been put in university housing. Because of this, socializing during the first week was a bit daunting as well, since all my flatmates were already comfortable around each other and the other Westminster students lived elsewhere. Even so, getting to know my flatmates ended up not being too difficult as they were very welcoming and eager to spend time as a group. During my first non-jet lagged weekend, I went on a day trip with my flatmates to Windsor Castle. It was really cool to take a trip out of the city, and I was easily able to get to know my flatmates better through this shared experience. In addition, I was able to get to know the other Westminster students during the boat party held by the university which was super fun! I loved getting to look out at the Thames with my fellow Westminster students and soak in the fact that we were really here in London.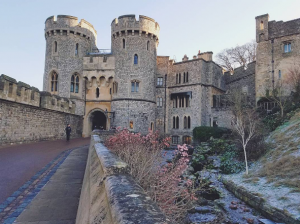 Following orientation week I had my first week of classes. It felt like being a freshman again, not knowing where I was going around the huge Harrow campus. But it has certainly been an exciting and refreshing change from my small college back home. The modules I'm taking are on experimental film production, film theory, and photography, so I expect to be spending a lot of time at Harrow in the coming months.
There's a certain level of comfort that comes from taking a study abroad course with other students from America. That's what my photography module is. We'll be taking photo walks and exploring the city of London through our camera lens. It's an engaging way to familiarize myself with the city, and it will also allow me to focus on one aspect of London that I find interesting to pursue for a module-long project.
While my other two modules are both concerned with film, they actually come from different courses; the experimental film module is part of the Contemporary Media Practice BA course while the film theory module is a core part of the Film BA course. Because of this, I spend two days a week with two entirely different sets of students who are passionate about film and media. It really is inspiring to see how driven these students are and how enthusiastic they are about their pursuits.
It's interesting to hear them discuss Hollywood and the film industry from a non-American perspective. In addition, I've found it endearing how intrigued they are by me. My classmates seem to love my accent and are envious of my proximity to New York. It's funny that I love their accents and find their lives in a foreign city to be much more interesting than my own. Nevertheless, I'm thankful for their curiosity as my British classmates have all been very friendly and welcoming to me participating in their courses.
Settling in certainly hasn't been without difficulties; during my first week I would embarrass myself on a daily basis just from the nuances in culture, but everyday I look around me and feel entirely grateful to be here. The Generation Study Abroad scholarship has greatly helped in allowing me to have all these new experiences, and to be honest, I haven't felt homesick at all! Everyday is a new adventure and there's always somewhere new to explore. I'm extremely thankful for this opportunity I've been given, and now that I'm becoming more comfortable with life in London, I'm incredibly excited to see what's yet to come.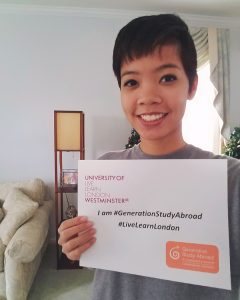 You can follow Caitlin's study abroad adventure on her personal blog here.
Latest posts by Kay Hamilton (see all)