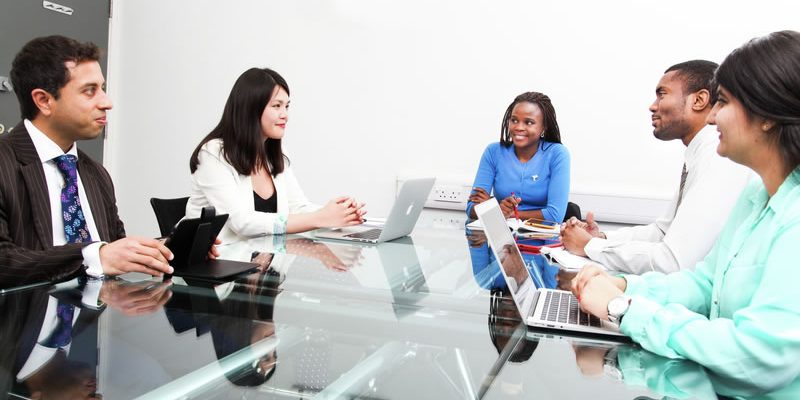 Did you know that you can do an internship abroad while studying at the University of Westminster? Studying abroad is an amazing experience all by itself, but interning while in London could make your time here even better. Here are our Top 10 reasons why you should intern abroad:
You'll gain independence and confidence
Experiencing a new city while working in a new office and a different cultural environment can be challenging, but these challenges will quickly turn into valuable experience as you learn how to live and work a long way away from home, giving you newfound confidence in your own abilities.
It's great for your CV and employability
The ability to communicate effectively with people from around the world is one of the most sought after skills employers look for when hiring new candidates. While you can certainly gain many of these skills during a study abroad programme, interning in an international environment will take you to a completely new level.
"However, I think it has definitely improved my employability because not only did it give me exposure to the working world of the UK, but it also gave me an idea of the kind of job I might like to have someday".
You have the opportunity to make closer connections with locals
One thing some study abroad students sometimes struggle with is making friends with locals. Students are often placed in dorms with other international students and it can be difficult when all the home students already know each other. What better way to get to know the locals than by throwing yourself into an internship where you are bound to be surrounded by local workers?
Learn more about London
London is one of the world's biggest cities, and it can be all too easy to get stuck in a rut going from your dorm to your classes and back again. Interning in London is highly likely to take you to at least one completely new area, highlighting the diversity of the city and allowing you to learn even more.
"Whatever company you work for, you will not only learn about the particular industry, but you will also learn about working in a city like London and in a foreign country like the UK.
Working in London is truly the opportunity of a lifetime and you will learn more from it than you ever imagined."
You can network in your industry
Working in a London-based organisation can be a valuable opportunity to expand your network. While in your internship you can maximise your time by networking with your colleagues and any other people in your industry that you have the opportunity to meet. You never know what may turn into a future job opportunity!
You get credit to take back to your home institution
Internships at the University of Westminster are part of an academic credit programme. You'll take a Professional Skills Development module alongside your internship hours allowing you to maximise the learning potential from this experience. This can often be transferred back to your home institution as 20 UK credits!
Learn more about British culture
It is one thing to live and study in another culture, but working in often quite small spaces with others is where you really start to notice those cultural differences. Is the UK more laid-back? What about their approach to holidays? Is the working space different? How about the language? Is tea culture a thing? These are all great questions you can think about while interning in London!
"Working with everyone at *** showed me that even though the US and the UK are very similar, their work environments are strikingly different.  At my US internships I was given specific deadlines for when I needed to have things done and I was told exactly how to do them.  My internship with ***gave me much more freedom.  The environment is much more laid back and I had to work on my own time management to be able to get things done in a good amount of time.  Overall, I loved my experience there and everyone was so incredible!"
Your internship can be a trial run for your career

Conversation with a colleague
You might love the subject of your degree, but there is no substitute for real experience! With an internship in London, you can help yourself narrow down what kind of work you want to do once you graduate. If you loved your placement – fantastic, you know what you're working towards! Not so keen? That's okay too, now you know what kind of work and organisation you don't want to be in!
You'll go home with unforgettable life experiences
When done right, study abroad is all about unforgettable life experiences, and interning abroad is no exception. Remember that time you told your boss you liked their pants and they thought you meant their underwear? That happened.
Make yourself stand out
The job market post-graduation is increasingly competitive, and it is wise to do anything you can to help yourself stand out. An internship in a foreign country is a great way for you to demonstrate your resilience, commitment to your field, and unique perspective in future job interviews.
As you can see, there are lots of good reasons to study and intern in London. Click here for more information about interning with the University of Westminster and apply today!
Latest posts by Hannah Clark (see all)