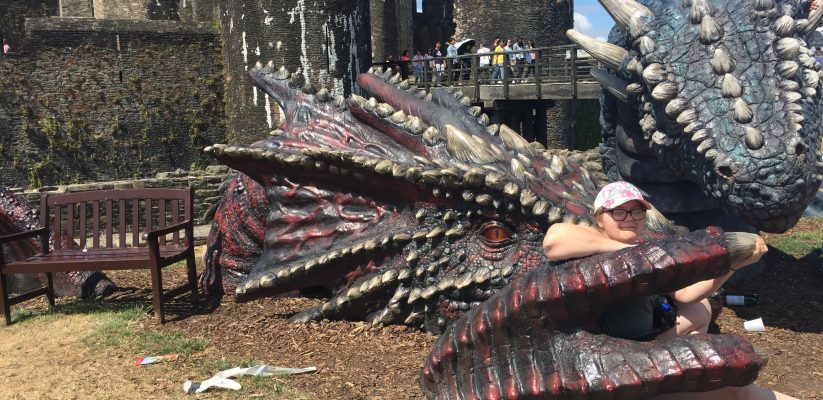 Meet Danielle! Danielle took part in the Fulbright UK Summer Institute at the University of Westminster, as part of our London International Summer School for 3 weeks. Here she shares her experiences on the transition from mid-west US to London.
In the Midwest, you find lots of agriculture and open space, abundant people arguing whether Ford or Chevy is better, and a great deal of peace and quiet. It's a much simpler lifestyle. However, in London, I have not found any of those in common. Instead, I walk the streets passing rows of intricate architecture, never-ending BMWs and Mercedes, and fashionistas sporting the newest trends.
Living in a city this large for about two and a half weeks now has been very interesting in terms of the transition. I had never taken a tube before arriving in London! At home, I just drive myself wherever I need to go, but here, I have to take public transportation for at least half an hour to get anywhere, and that is considered a short commute! It is kind of fun at times; you never know what you are going to see on the tube. One day, there was someone singing badly, and the man wouldn't stop until someone gave him money.
Getting around the city is fun, but not as much as the destinations. There are just so many places to go! Shows are always playing; music is everywhere. There are plenty of museums and attractions! Three weeks isn't even enough time to see and do it all! I'd need a whole semester to really explore all of London! But in the time that I've been here so far, there has never been a dull moment. Being from the Midwest, I'm used to only seeing corn and cows, but that isn't the case in London.
Transitioning to life in London was surprisingly quick. It did not take long to understand the tube system, (even though I did get lost once), and keeping an open mind led me to places I wouldn't have otherwise seen.  But the hugest difference I have transitioned to whilst in London is the noise. At first, I struggled to cope with the constant loudness of the traffic, people, and other high-volume city sounds. However, after much reflection, I've grown to accept it, mostly because the noise is a sign of life happening around me.
The sounds from outside are proof that the city is alive and has something to offer people all the time. If it were quiet, it would seem like no one lived in London, which is definitely not the case. If anything, no one lives in my hometown; hence, why it is so quiet all the time. Nonetheless, I'm glad my perspective of the noise has evolved into positivity recently.
London has been a great adventure, and I am fortunate to have had this opportunity. I have not seen everything there is to see yet, though. I guess I will just have to come back in the future. 😊
Latest posts by Hannah Clark (see all)