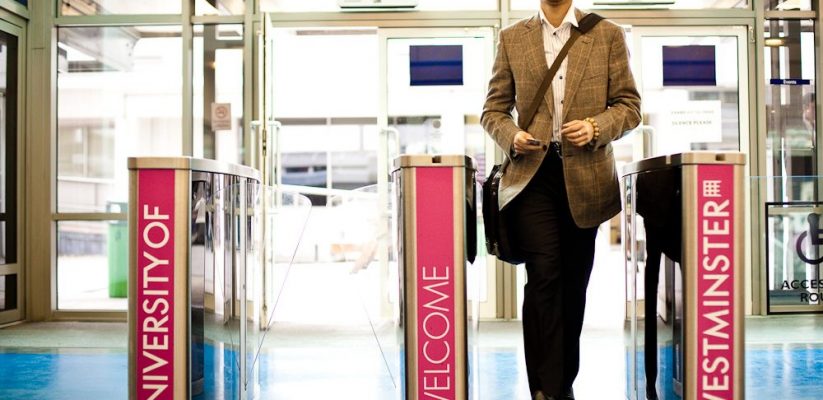 1- Student Finance
Apply for student finance, there is still time to apply, you can always backdate your payments if there late in paying you. Remember there is still time to apply for student finance, continuing students need to JUST send in their financial evidence for the mother and father, unless you have changed address then you would have to show proof of that to. New students need to fill out a new application, as student finance have sorted most of the students starting university this September, the turn-around time for late applicants is 3-7 days, so there is still time to get your application in before you start university. Create a bank account for your finances to go through
2- Housing
Apply for accommodation at the university or private rented housing. If you have not found accommodation yet please do not worry, London has vast amounts of rented properties available ranging from £100- £250 per week, the link provided below directs you to the student union website where the latest properties are coming in every day. Some properties may include all inclusive bills. There are also single rooms with en-suite facilities and shared WC available on the Unite Student Accommodation website
3- Oyster Travel Card 
Work out how you will get to university – If you are travelling and not living on campus it will be handy to get an 18+ oyster card for discounted travel, these can be obtained from the tfl.gov.uk website for £10, for the students who already have the 18+ student oyster please remember to log onto tfl.gov.uk to tell them that you are still eligible to use the oyster card then it will be confirmed by the university, this should be done by 31st October 2012 or Tfl will stop the use of your oyster card.
New students, most likely you will be travelling around London enjoying the sights, bars, clubs, so I do urge you to purchase the 18+ student oyster card, which gives you a third off tube fairs, also the students who have a 16-25 railcard can put that onto the oyster for further discounts, this can be done by taking your oyster and railcard to the ticket desk at any underground station and they will put the railcard on the oyster for you. I did this in first year and it saves you a lot of money, at off peak times I paid £0.90 for a journey from Zone 1 to Zone 4, where as a normal oyster would have charged you £2.30. This is available for current 18+ oyster card holders to, so please make sure you get this done.
4- Paperwork and Enrolment 
Organise all documents you will need e.g. Passport, Driving License, University Confirmation Letter, Student Finance Confirmation, Enrolment Letter, Halls of Residence Confirmation. If you are moving into private rented accommodation, then you will need a guarantor to be above a certain wage so they can guarantee that you pay your rent and if you do not, then the landlord is legally obliged to chase the guarantors for the missed payment of rent.
New students should have their enrolment number come through by post; you should pre-enrol online by logging into the university intranet and selecting 'SRS . Web' then clicking on pre-enrolment, this is stage two of enrolment, the last stage is when you come into university and the staff provide you with enrolment details and ID Cards. Current students can enrol online really easily by going onto the intranet, selecting 'SRS Web' then clicking on the 'Enrol for continuing students' link. If you have any problems please consult the enrolment link provided, it will tell you everything step by step on how to enrol.If you have any problems please consult the enrolment link provided, it will tell you everything step by step on how to enrol. LINK FOR ENROLMENT
5- Student Budget  
Organise your budget, for example how much you will spend weekly on food shopping, going out/socialising and other miscellaneous items – Take a look at the 'How to make a student budget guide' on Google, which will give you numerous ways of budgeting. Work out what you will need for university, it would be a good idea to visit sites which have the full university guide e.g. books, stationary, clothes etc…
6- Socialise 
Find out what is happening with fresher's, by going to www.uwsu.com. This will give you the complete guide to what is going on in the campus and the events outside the campus. Also remember to check out the fresher's fair, where you can join up to societies, clubs, free food and free gifts. Last year one of my friends were lucky enough to win an iPod Shuffle, so make sure you head down to the fresher's fair.
Connect with students through Social Media
WBS Facebook
WBS Twitter
Business School Blog
LinkedIn
This is a brilliant way to network with students, and really get the most out of university.
Marylebone Campus September 2012 is a big month for the Marylebone campus, as we are nearly at the end of the redevelopment programme, where the university has spent £20m to re-design the university library, learning area and food court. So please roam around and get a feel for the new campus and use it to your benefit. The university has aimed to make the podium area a better social space where students can relax after a hard day's work.
7- Get Involved 
Please remember to check out the student's union website, for the latest events and happenings in the university. There is a huge amount of information on the website which can really help each and every student. Please do join the exciting societies, and have the pro-active approach, this is a way to network with people and make loads of friends. Check out the 'Fresher's TV' YouTube Channel . Also listen in on Smoke Radio, which is the internal university radio stream, you can connect through the student's union website.
8- Health 
Make sure you sign up to the local doctors / dentist
9- Share your experience 
Westminster Business School has two blogs which contain content mostly written by students. Westminster Business Blog and the MBA Blog. It is a great way to work on your online profile and start blogging. They are the voice of the students and the faculty every academic year  we need new students to get involved.
10 – And Finally 
You can relax and enjoy your new friends in London
This blog post is written by Shivum Kara University of Westminster Graduate
Latest posts by Westminster Business School Blog (see all)