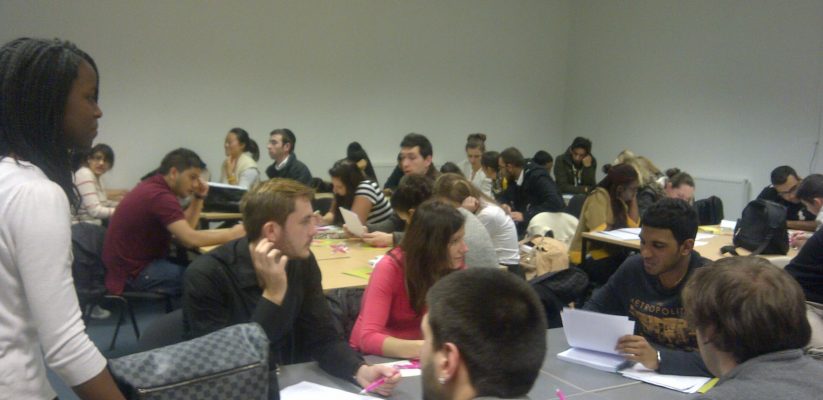 I was invited to attend the Assessment Centres event which was open to everyone  in the Westminster Business School. This event was organised by the Accounting and Management Society  and I must thank  for the great organisation especially to Na'Omi Canart, Rebecca Blake, Marwa Mohammed and Evelyn Anyiri who are actively involved with organising, promoting and delivering these various events and talks through out the year for the society. If you would like to get involved in any way please join their Facebook group  as it is very clear from their tag line that they are not all about numbers 🙂
Assessment Centers event was held in Marylebone campus and the attendance was unbelievable. Interviews and assessment test are everyone's nightmare when looking for a job and these events help us prepare in their best ability.  Most organisations use assessment centres in their recruitment process. These tests vary and might  last one or two days or even longer and are usually held after the first round of interviews and before the final selection. These could be used as an initial selection process. You would be surprised to see how they observe you from the waiting room until you finish. You do get asked to engage in a number of activities and exercises and the e assessors will observe and rate your performance. The more exercise you get the better you are prepared for the real one.
The event lasted two hours and everyone did their best to concentrate greatly on the tasks that they were given. I have learnt a great deal and some little details that were added on the day will make a great difference next time I am in an interview . I would highly encourage to get involved with all sorts of events such as this through out the year to get ready for that big day while either looking for an internship or that dream job after your graduation. Get involved early you will definitely benefit from it.
Latest posts by Westminster Business School Blog (see all)