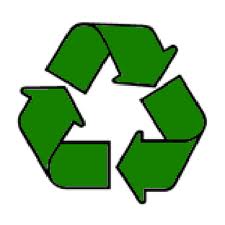 On Tuesday 4th December, the students on the MSc PSCM, accompanied by Senior Lecturers Rachel Lander and Nick Barnett, visited Loop Recycling in Walthamstow to see first hand how a medium sized recycling business operates. Dominic Burgess, MD and owner, told the students he started the business in the latter part of the 1990's as he saw the need for a "one stop shop" for companies around London wanting their waste disposal managed by one company. Loop mainly operate in Central and North East London. They have grown through customer recommendations and after our visit, we could see why Loop has such a strong and loyal customer base.
We learnt much about the waste disposal supply chain. Loop's staff ensure that all possible ethical problems with waste management are checked thoroughly, for example, Loop never send non-functioning computer equipment overseas as this may end up in facilities using child labour to recycle electronic components.
For those who wonder what happened to our old UK system of sorting glass colours for recycling, we now have the answer. The UK was creating a mountain of green glass as there's insufficient demand for it barring the wine growers in the South of England. The waste trade and the building trade then agreed that building would take all the glass to use as aggregates (replacing gravel for example).
Loop passes on waste it collects to MRF (Material Recycling Facilities) known as "Murfs" which do most of the sorting. This explains why those annoying Smurf mascots are frequently found on the premises of Waste recycling firms! It also explains why Local Council recycled waste collection does just "chuck it all in the truck" without sorting as the MRF does this later. After sorting, recycling:
the UK's major aluminium recycler is Novelis up in Warrington – did you know that creating a can from recycled metal is 95% cheaper than producing one from mined materials?
Loop are planning further investment in their own facilities and hoping to acquire anaerobic technology for composting to further improve their contribution environmental sustainability.
Anyone wishing to know more about Loop and its services should visit their website.
Türkiye'deki
vdcasino
için en iyi online casino alternatifi.
Latest posts by Westminster Business School Blog (see all)