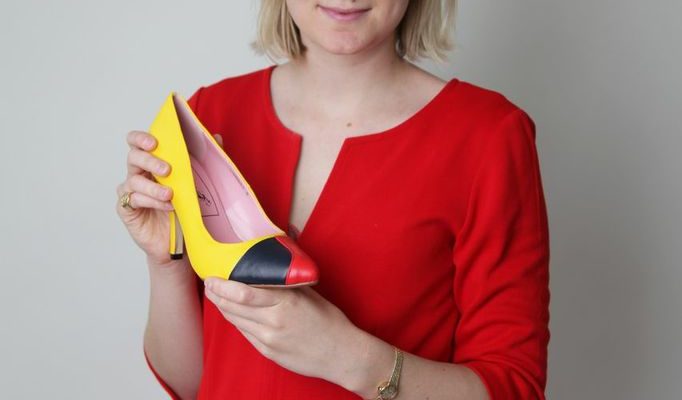 In this series, we would like to introduce you to all the Westminster Business School  students who have taken part in the Entrepreneurship Pathway with Jane Chang in the past year. We had an informal interview with most of them and you can find the video below in this blog post.  Hope you get inspired!
Can you please tell me a little bit about yourself?
I studied Business Management with the Entrepreneurship Pathway. However I will graduate in July. I run my own shoe business, Yull. www.yull.co.uk which I started in my first year at Westminster Business School.
What were the top three reasons for you to choose to study at Westminster Business School?
Being in London I have to say was the top reason. The second because of the course, being able to specialise in entrepreneurship and also because the University is so diverse.
Why did you choose to be part of the Entrepreneurship Pathway ?
It is an exciting way to learning. Being able to combine real life practicalities with your learning I feel is much beneficial in the long run.
What is the name of your business and can you tell us a bit about the nature of your business?
My business is Yull ltd, www.yull.co.uk I design and sell my own range of ladies' shoes. 50% of the range are 100% made in England and 50% are made overseas.
What is your five year plan moving forward?
I'm off to my first international trade show in September in Milan with the help of a government grant. I am hoping that will help me to grow the business outside of the UK further. The business is mainly focused on wholesale of the shoes to independents and retail online. I am hoping to open up a flagship store within the next five years. However I do operate a few pop-up shops in the meantime.
I have got a Yull perfume and accessories in the pipeline.
What were the main benefits of taking part in this Entrepreneurship Pathway?
Being able to work on my business alongside University work.
Looking back now, how did the course change you as a person, student and a business person?
I think that the course makes you think further outside of the box. Having a real life approach to learning takes you out of your comfort zone and better prepares you for life after University.
Everyone is talking about employability skills what do you think is the best way to increase your employability skills during your academic studies?
Experiences and contacts to back up your learning.
We all know that student life is hard work! How do you manage to balance your studies with all the extra-curricular activities ?
Determination and lack of sleep.
What are the main lessons you have learnt by being so involved during your studies?
You get out of things the same as what you put in.
Thank you so much Sarah Watkinson-All the best in your business we will be definitely following your success
If you would like to learn more about the Entrepreneurship Pathway and the new course Entrepreneur Business Management please read more here .
Latest posts by Westminster Business School Blog (see all)