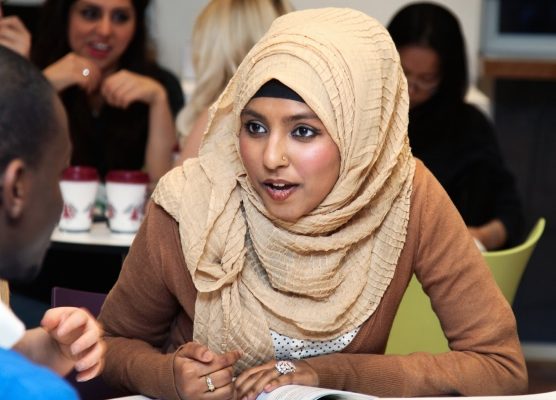 One of the questions that I am often asked as dean is 'How do you help your graduates gain suitable employment?
My answer is very simple: Westminster Business School graduates have up-to-date knowledge and skills as a result of our professionally-focused courses which help them to develop the knowledge and skills needed to gain employment and also to help their employer improve their business. An important feature of our courses is that our students have a professional approach to their work. Throughout each academic year, we offer students many opportunities to develop their confidence and skills e.g. through business competitions, voluntary work, internships and professional placements, as well as study abroad. Some of our students set up their own businesses while studying with us and this then provides them with employment when they graduate.
We are proud of our graduates and we work hard to enable them to move into their desired career. Currently, our students are completing their exams and will have been focusing on them for the last month or two. Once these exams are finished then they have the opportunity to attend the Skills Academy. This is organised by our Careers Service and Business Experience Team. We think this additional support is important – it is a very competitive market and we want our students to be successful.
The Skills Academy runs from 27 May to 6 June and it involves a series of seminars designed and delivered by both external industry experts and internal speakers to help students and graduates make the most of their skills and experience in an increasingly competitive graduate labour market. Experienced consultants and external guests participating this year include: CIMA, IBM, Get Work Experience Ltd, Drucker Society London, Speakers Trust, and I Want To Be Ltd.
This year's seminars include:
Job Hunting with Social Media
Leadership (delivered by the Drucker Society)
Commercial Awareness
Networking Skills
Self Awareness (delivered by I Want To Be Ltd)
CIMA Mock Assessment Centre
Public Speaking/Presentation Skills (delivered by Speakers Trust)
Entrepreneurship and Business Consultancy
IBM Innovation workshop
Interview techniques (delivered by Get Work Experience)
Mindfulness
CVs, Cover Letters, Application forms & more
A list of all the seminars along with booking information can be found here. It is a great list and offers our students an exciting opportunity to switch their minds from their exams and to focus on their employability and the wide range of opportunities that will arise for them in the near future. I am looking forward to hearing about our students' experiences at the Skills Academy and how it makes an impact on their careers.
Latest posts by Masood Azam (see all)