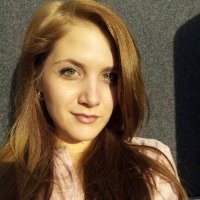 Westminster Business School has progressed to the semi-finals of the Universities Business Challenge Worldwide, a simulation-based competition which is supported by companies such as IBM, RSA, RBS, P&G, Jaguar Land Rover amongst others. We caught up with team leader and second year Marketing Communications BA student, Diana Florescu, to find out more.
What is the IBM UBC Challenge?
The Universities Business Challenge Worldwide is the world's longest established and leading undergraduate simulation-based competition designed to develop employability and enterprise skills. It is supported by the UK's leading universities and graduate employers. The challenge provides undergraduate students the opportunity to work as a board of directors in a realistic but fictional company, making all the critical business decisions that affect the company's performance. The UBC simulations are varied and challenging – and range from manufacturing to service businesses and social enterprises to ensure a rounded learning experience.
 How did you get involved?
At the beginning of the academic year 2014/2015, I attended the first session of the WBS Work Placement Scheme presented by Jaspreet Singh (Business Placements Coordinator). Within this workshop, I had the chance to hear about the UBC opportunity and by the end of the day four other business students and I signed up for it. It was a straightforward decision as the places were limited and the competition start date was just around the corner.
 What skills are you developing through the UBC?
The Challenge is a true learning experience for all those who enter, no matter what their study discipline. It helps me to improve my understanding of how businesses work, develop my decision-making skills, my team-working abilities and increase my knowledge in key business areas such as marketing, finance, strategy, production, pricing and HR.
I believe the UBC is specifically designed to support students to develop their employability skills. Some of the professional competencies I have improved within this project are analytical skills, commercial and financial awareness, planning and organising, time-management and certainly team-working skills.
Tell us more about the structure of the competition.
The UBC United Kingdom is run over three rounds. Round 1 is run on-line via the internet with teams uploading their decisions each week for six weeks. Approximately the top 30% of teams from this round go through to the Round 2 Semi-Finals – and we are proud to be one of them. There are three semi-finals and this year they will take place at Abertay University, Regent's University and Bristol University, the latter of which we have been allocated to. The top 10 teams from the Round 2 Semi-Finals go through to the Round 3 Grand Final – taking place at IBM's Southbank office.
How many people are in your team?
We are five business students and I have been nominated to represent them. It has not been easy to lead the team throughout this project, especially because some members left the group during Round 1 and other students were needed. I am glad and proud to work with Maxim Antoci, Maryam Siddique, Antony Georgiou and Marco Vallozzi, they are great and competent students ready to support each other in this competition.
What else have you been involved with at Westminster Business School
Presently, I am a Student Representative for Marketing Communications Course and the Learning Future Student Engagement Leader at University of Westminster (Business Faculty), accomplishing the duty to collect feedback from students on the course and present it to Heads of faculties transforming the teaching and learning process at the university. It is my responsibility to implement innovative educational practices and procedures mentoring and mediating between students and academic and in leading team projects.
During my first academic year, I was the Project Management Society Social Media Manager, while in the past 18 months I have been working within University of Westminster inside various departments – hospitality (Resident Coordinator Marylebone Hall), Fund Raising for Cancer Research, WBS Library and Learning Futures Unit.
Now I am about to start my Semester Abroad as part of the ERASMUS Exchange Program in Berlin, Germany. I am very excited at the prospect of studying abroad; I am sure this international experience will have a great impact on both my personal and social development preparing me for the real-life business environment.
The semi finals take place in March 2015. For more information visit the Universities Business Challenge worldwide website.
Latest posts by Masood Azam (see all)